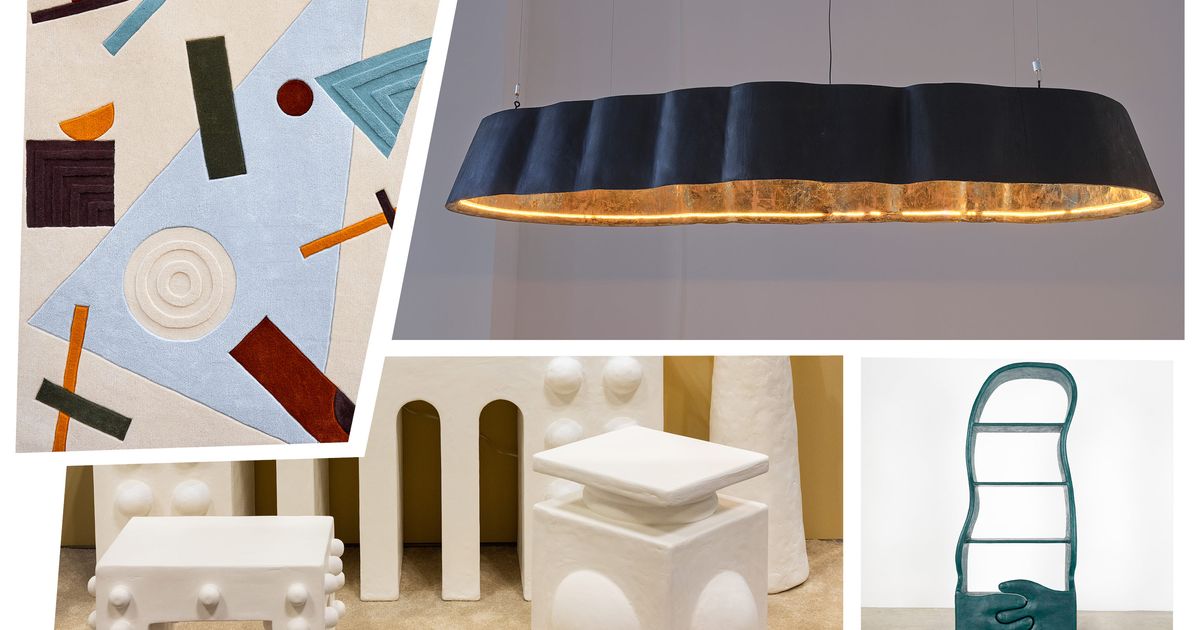 What Wendy Goodman Loved the Most at Design Week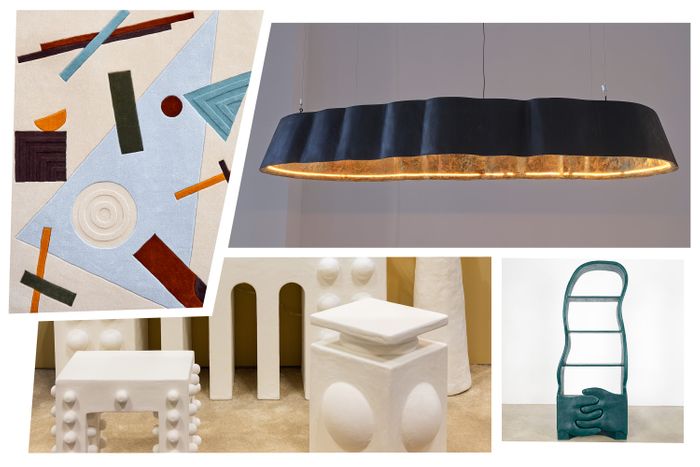 Photo: Courtesy of Rhyme Studios, Courtesy of Carpenter's Workshop Gallery, Jenna Bascom, Courtesy of Friedman Benda
Although the Salon Art + Design, ICFF, and Wanted events finished up yesterday, this year's design week continues on, with the NYCxDesign festival taking place around the city through November 18 and so much still to see in galleries and talks around town.
I was asked by NYCxDesign to curate a design itinerary in an area of the city, and I chose Brooklyn. My tour suggests visiting the street fair in Bed-Stuy presented with Together We Thrive, which partnered with Hester Street to celebrate Black business owners and designers, as well as a visit to Three Kings Tattoo Parlor, where artist Nicole Wilson's show, "Otzi" (named after the oldest mummy, found with 61 tattoos on its body), shows the art of the body through Nov 20 (I contemplated getting a teeny tattoo).
What's left on my list: going over to Industry City, where the Collision Project, a public platform that brings art to outdoor spaces, aims to nurture art and design collaborations. And there's still so much more to see! After hotfooting it around the fairs and galleries to take in as much as my sneakers would bear, here are some of the things that caught my eye.
Photo: Courtesy of Cristina Grajales Gallery
Cristina Grajales Gallery is celebrating 20 years with a new gallery space at 50 Vestry Street. The current show will be up through January 2022. The hanging wall art on the right, The Other Side, is by Steven and William Ladd and was made with inmates at Rikers Island. The bamboo sofa, So Swishy in Her Satin and Tat, is by Doug and Mike Starn, and the hanging light, Black and Blue, is by Paula Hayes.
Photo: Courtesy of Carpenter's Workshop Gallery
Carpenters Workshop's current show, "The New Guard: Stories From the New World," runs through January 22 at 693 Fifth Avenue. Co-curated by Ashlee Harrison, Anna Carnick, and Wava Carpenter, the show features projects by seven young artists working in America today. Tiarra Bell, a RISD graduate, was born and raised in Philadelphia. Her luminous, portal-like pieces crafted out of ebonized wood and gold leaf are ethereal and powerful.
At Salon Art + Design:
Julian Watts, "Tree."
Photo: Courtesy of Patrick Parrish Gallery
Patrick Parrish Gallery's booth at the Salon Art + Design featured work by artists including Liam Lee and Julian Watts, who both push materials and silhouettes in new ways. Julian Watts, born and raised in San Francisco, explores form and function with his piece, Tree.
Photo: Courtesy of Friedman Benda
Friedman Benda's show was inspired by the theme of renewal, featuring well-known luminaries including work by Faye Toogood and Wendell Castle. Lithuanian artist Barbora Zilinskaite makes an enchanting debut with Storyteller, 2021. You wanted to go and shake hands.
Photo: Courtesy of Atelier Courbet
Les Ateliers Courbet 
Melanie Courbet has established one of the great master craftsmen galleries, featuring decorative objects, textiles, and furniture. Here, Fold Side Table by Pieter Maes is an edition of 25, signed and numbered. The piece has the sensuality of sculpted clay, but it's made from solid ash wood and sanded and ebonized with an oil and wax finish.
At WantedDesign at Javits Center:
Photo: Courtesy of Anony/
Anony, based in Toronto, Canada, presented its flexible lighting collection that included the sublime Wisp. Suspension. The fixture inverts the idea of the suspended chandelier as the shade catches light from below instead of projecting it. A single cable runs from the light to the ceiling, and by touching the cord, you can activate, dim, or brighten the light. The shade can be adjusted to any height.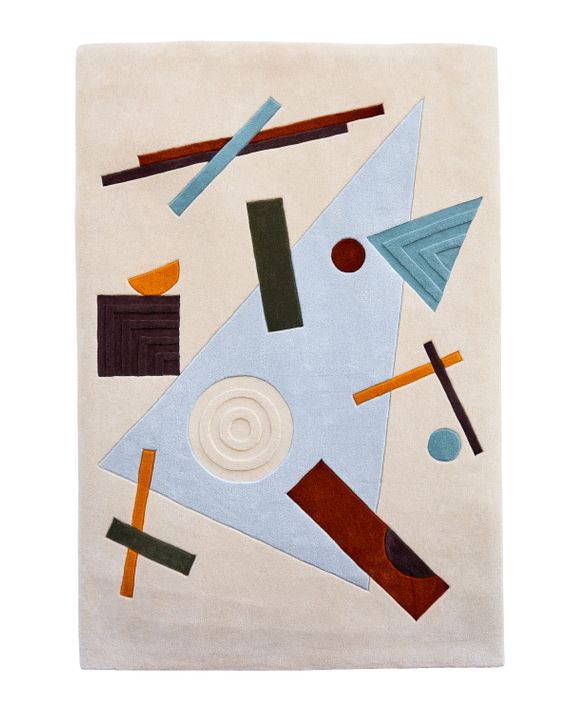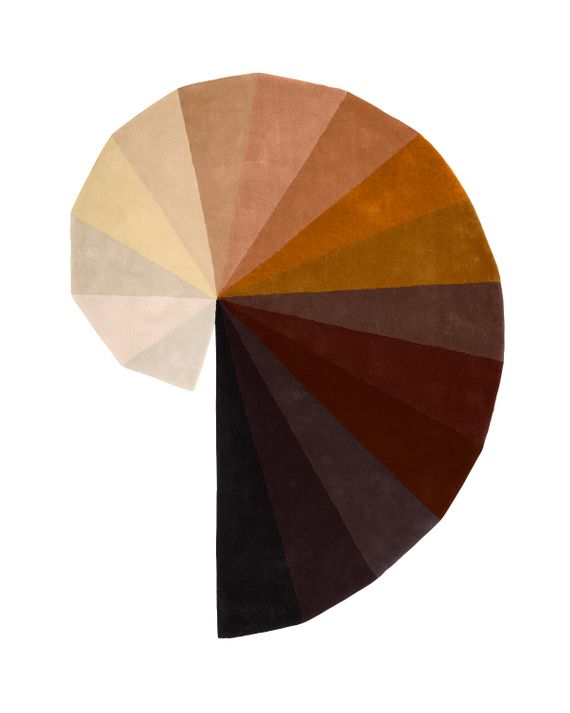 Rhyme Studio presented a limited-edition collection of wool rugs and tapestries designed in New York and made by hand in the company's studio in rural Ireland. The new collections include the Trinity series, celebrating the "rug as sculpture and the purity of rectangular forms," and the Modernity series, a tribute to Irish designer Eileen Gray and Russian avant-garde artist Kazimir Malevich.
Photo: Courtesy of Bien Hecho
Bien Hecho, founded by John Randall in 2006, features his custom furniture that specializes in using historic and reclaimed lumber. Everything is made by hand in Brooklyn Navy Yard, so no two pieces are alike.
Brent Warr 
Based in Atlanta, Georgia, Brent Warr designs pieces with a mix of wood, plaster, and paint. This is his first complete collection exploring shapes and designs inspired by Italian aqueducts and children's toys.
https://www.curbed.com/2021/11/what-wendy-goodman-loved-the-most-at-design-week.html