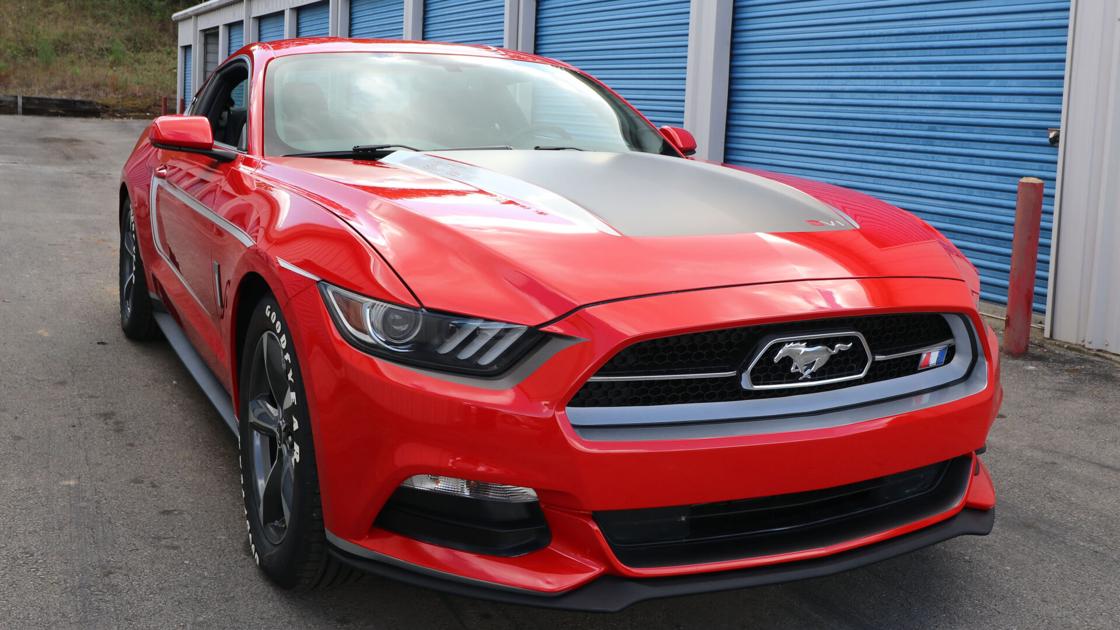 Tusculum University artist, students create rad Mustang package design | News
Bill Bledsoe and a team of Tusculum University students who recently created a design package for a horse — of sorts — will unveil their months of work on Wednesday.
It's not a four-legged horse, but it does have four wheels. And while it might look like it just rolled off the assembly line, the 2016 red 3.71 liter six-cylinder five speed Mustang resembles more of a showroom car.
Her name? Wildfire.
But before any of the applications of the design could start, Bledsoe needed a Mustang. After making a presentation to Lenny Lawson at Gateway Ford in Greeneville, the dealership owner told Bledsoe to pick the car he wanted to use. Lawson donated the 2016 Mustang to the project.
The design, which is specific to the 2015 to 2021 Mustang, hasn't been approved by Ford for manufacturing, but the add-on package, and others, could be coming to a Ford dealership near you. If Bledsoe's project passes the Ford corporation's review, future Mustangs might even roll off the factory floor with the design.
When you think about an art and design class, vehicle design packages might not be the first thing that pops into your mind.
But Bledsoe, a local artist, art professor at Tusculum and self-identified as a Mustang enthusiast, came up with the idea a couple of years ago. He asked for student volunteers to work on the project.
He and the four volunteers embarked on a labor of love that enhanced all the nuances of the Mustang.
Bledsoe has already trademarked the packages as the American Touring Series. The prototype will be officially unveiled Wednesday at 1 p.m. at the Tusculum University baseball field.
"It's a thing we put together in our (art) department. It's not just the Mustang. We've made three design packages for an F150 and two packages for the Bronco," he said.
"It all revolves around America … and the idea of aspects that make America unique — the frontier, the personalities that define this country whether they were men, women, black, white — it doesn't matter."
Bledsoe said the prototype's exterior package, which costs around $2,000, was designed to accentuate the scoops and curves of the Mustang's body.
"This is only the base package … you could still be the toast of the town," he said.
Other variations include interior upgrade packages as well as additional outer packages, and Bledsoe said he locally sourced as many items as possible for the transformation.
As far as the prototype, it will be placed on display at Gateway Ford, but Bledsoe said he hopes it can make its way to other Ford dealerships.
"For me, it's as much of a promotion for Tusculum University," as it is for dealerships.
"We've never discussed what will happen with (the prototype). The idea will be (to) put away. Then the first one made, which would be 0001 (might) be auctioned off for a local charity."
https://www.johnsoncitypress.com/news/tusculum-university-artist-students-create-rad-mustang-package-design/article_67386c6c-3663-11ec-a186-275c155cf992.html