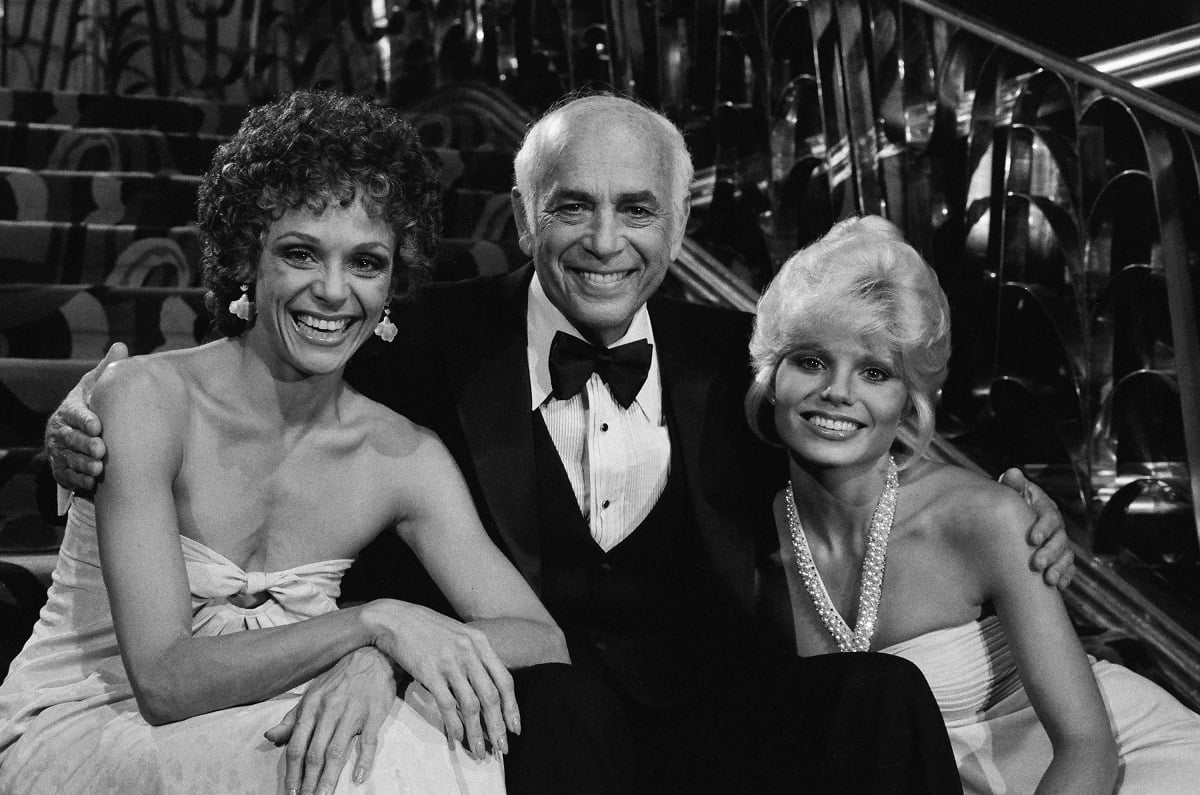 The Oldest Reality TV Show Ever Premiered 4 Decades Before 'Cops' and 'The Real World' Took Off
When considering the origins of reality TV, most would automatically think of famous shows like Cops or The Real World. While they were early reality shows, there was one show that debuted forty years before either of them. If you never saw the show, you might have at least heard of Candid Camera.
Smile, you're on Candid Camera
Candid Camera was the original reality show. Hosted by creator Allen Funt, the show inspired the likes of America's Funniest Home Videos, The Real World, Cops, and many others, according to The TV Professor. Candid Camera featured practical jokes played on ordinary, unsuspecting people in a comedy that large audiences loved. 
It started as a radio show called Candid Microphone in 1947. Funt was as a commercial artist before serving in World War II. In the Army Signal Corp in Oklahoma, he worked with radio equipment to help the war effort. 
Sometime after the war, he became a copywriter responsible for coming up with radio show ideas. Candid Microphone was one of those.
But it was better suited for television. In 1948, Candid Camera debuted on ABC through 1949 when NBC picked it up and ran it through 1951. After four years, Funt was able to get it into syndication. Segments ran on The Tonight Show in 1958 and The Garry Moore Show in 1959.
From 1960 through 1967, Candid Camera ran for seven seasons on CBS in what many think of as the show's golden era. After that, it went back into syndication and was again a hit until 1979. There were specials, anniversary specials, and three revivals through 2014 with hosts like Eva LaRue, Dom DeLuise, Dina Eastwood, Mayim Bialik, Suzanne Somers, and even Funt's son, Peter.
The oldest reality show was for pranksters
Candid Camera — which inspired other prank shows such as Jackass and Punk'd –featured inventive, elaborate pranks over more than 1,000 episodes. Every was plotted like a battle plan, Funt once told a reporter. 
One gag featured a young man on a crowded elevator. The other planted occupants of the elevator would do things like removing their hats at the same time or put them back on as scripted actions. Eventually, the young man starts doing the same.
Another prank featured a group of people bowling. People would react to pins bursting apart when struck or randomly moving before the ball could get to them. 
A famous episode offered an escalator going up to reach a landing. The only way to exit the landing once reached is to take another escalator heading down and back the way they came, trapping them. 
Other reality shows aired before 'Cops' and 'The Real World'
According to Screen Rant, three other reality shows aired before Cops debuted in 1989. 
In 1965, The American Sportsman debuted, hosted by Joe Foss, Grits Gresham, and Curt Gowdy. It was a show about the great outdoors, with each episode centering on the activities of a host and a celebrity out in the wild. Along with a view of some of the most beautiful vistas around the U.S., they went kayaking, mountain climbing, fishing, and more. The show was popular with nature lovers and sports fans alike.
An American Family premiered in 1973. It explored the lives and mentality of a typical middle-class American household. In what would set the stage for shows like Big Brother and Keeping Up With the Kardashians, the show captured all the drama of a family coming apart at the seams. It ran for twelve episodes on PBS.
In 1979, Real People debuted as a reality show that explored the hardships and successes of real people. On camera, average citizens would talk about their biggest challenges. Individuals talked about running across Canada, flying warplanes, and much more. Real People ran for six seasons through 1984.
RELATED: 'RuPaul's Drag Race' Season 14 Finalists Ranked Best to Worst for the Crown
The Oldest Reality TV Show Ever Premiered 4 Decades Before 'Cops' and 'The Real World' Took Off