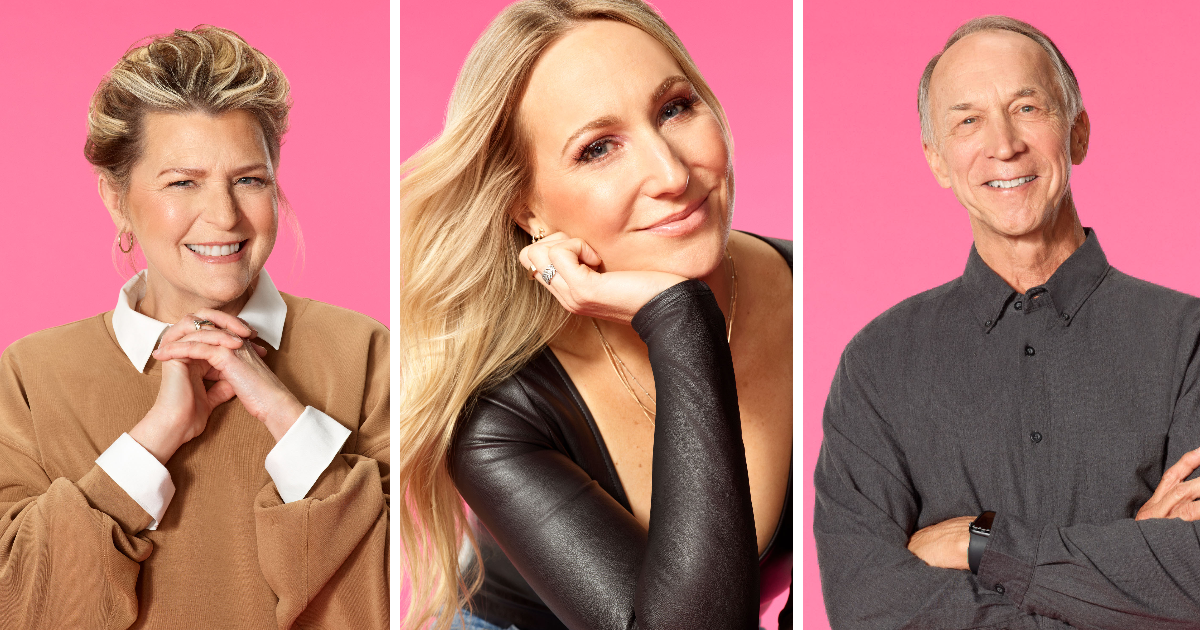 St. Louisan Nikki Glaser learns you can go home again in new E! reality series | Television
Comedian Nikki Glaser is taking her biggest leap yet into reality TV, and she only had to move back home to St. Louis to make it happen.
"Welcome Home Nikki Glaser?" premieres May 1 on E!, but she ventured into the reality genre as a 2018 contestant on "Dancing With the Stars." She was the first dancer eliminated — after a salsa with pro Gleb Savchenko — and felt as though she had been rejected by America.
The "DWTS" experience was a "watershed moment," she says, and changed her view of reality TV.
"Oh my God, reality shows are real," Glaser says. "I was told I'm a bad dancer and 'we don't like you.' It was like a claw comes and picks you up and throws you off. I cried every single day."
She had a better time hosting (and executive producing) the dating competition "FBoy Island" last year for HBO Max. A second season has been filmed.
But she goes all in and shows her truest self with "Welcome Home Nikki Glaser?"
The eight-episode series details her life after leaving New York City and returning home in the early days of the pandemic, just as her career was poised to reach the next level. The half-hour series kicks off with a two-episode premiere.
Fanfare leading up to the debut includes a mayoral proclamation declaring April 28 to be Nikki Glaser Day in St. Louis, with Glaser throwing the first pitch at Busch Stadium.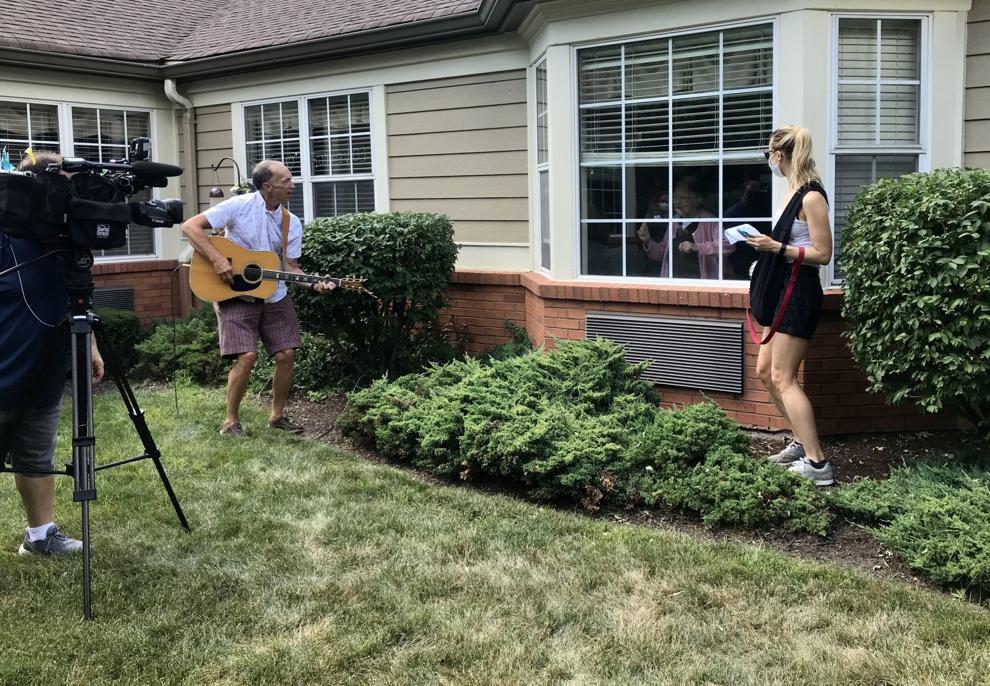 In 2020, Glaser moved back in with her parents, E.J. and Julie Glaser, in Des Peres. She since has gotten her own place in a Central West End high-rise, where she records her successful "Nikki Glaser Podcast" with friend and fellow comedian Andrew Collin.
Glaser is a 2002 graduate of Kirkwood High School. Her big break on TV came with "Nikki & Sara Live," an MTV late-night comedy-variety series that ran for a season in 2013.
"I always wanted to do a reality show because I feel it's the closest thing on TV to giving me the same feeling as stand-up, where it's on the fly and in the moment," Glaser says in her apartment, during a break from touring.
She is flanked by her parents, who also figure prominently in the new series. Her ex-boyfriend Chris Convy, of "The Courtney Show" on 106.5 the Arch, is also featured.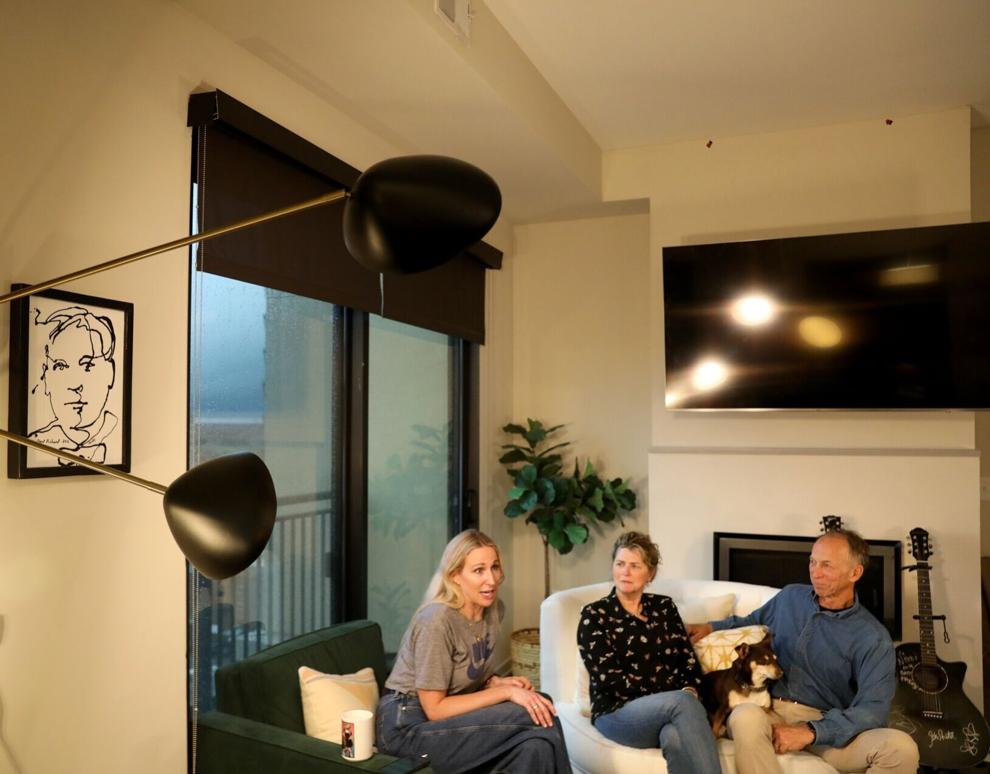 "It's a fun show that will keep me in St. Louis and showcase my family at their funniest and freest selves," Glaser says. "We're not all gonna be around forever. It's like a photo album I get to show to my niece and nephew."
"Welcome Home" was filmed entirely in St. Louis, with the exception of footage from Glaser's stand-up tour that included a sold-out date at the Factory in Chesterfield. Along with her apartment and neighborhood, shooting locations included City Museum, Forest Park, Joe's Cafe, her family's river cabin in Eureka and the Hubbard Radio studios.
Filming took place from September to November 2021.
'I like crying on camera'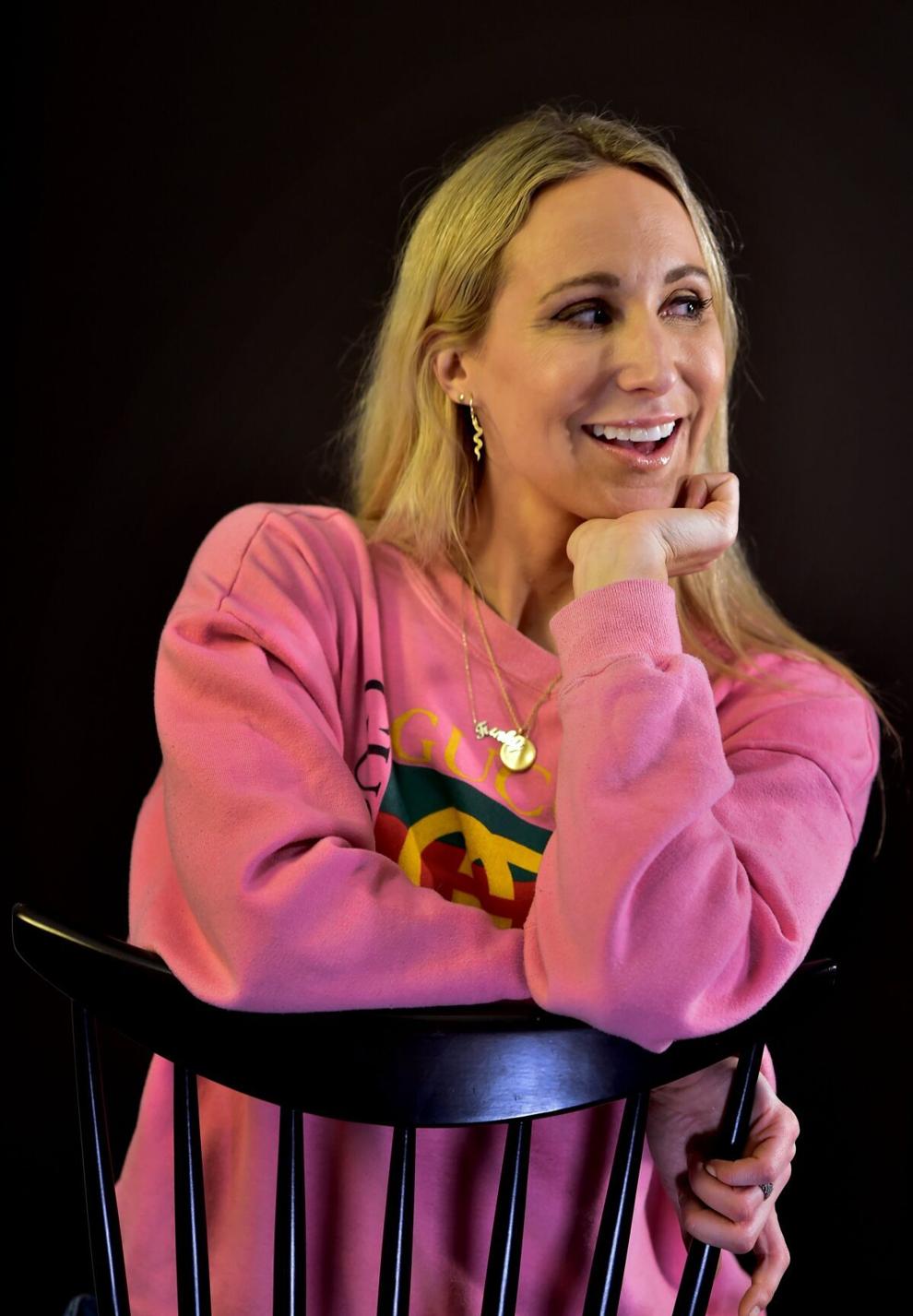 "I didn't think it was going to be picked up," Glaser's mother says.
"People are gonna be disappointed because we didn't flip over tables," her father quips.
Flipped tables or not, the reality format is one Glaser gravitates toward.
"The emotions and behaviors that come out of the situations are completely real and authentic," she says. "I like exploring that. I like crying on camera."
The genre is often criticized for being fake and scripted, but it's the actual scripted programs that Glaser isn't crazy about — those seem more fake to her.
She went through a period of auditioning for scripted series because folks told her she needed her own "Seinfeld" or "Everybody Loves Raymond" — vehicles starring stand-up comedians.
"I like things based on real events," Glaser says. "A couple of years ago, I gave my reps a clarion call and said 'I don't want to do scripted stuff. It's a waste of energy, and acting isn't my forte.'"
She says "Welcome Home Nikki Glaser?" was born out of a feeling that she had nothing to hide anymore.
"If I put it all out there and people like me, I will know I am truly OK," she says. She's willing to expose the "darker" sides of herself, including her being a brat to her parents, looking like a "scrub" and showing her messy bedroom.
She was living with her parents when she came up with the idea for the show, one of many projects that kept her busy during the pandemic. She also guest-hosted "Jimmy Kimmel Live!" and hosted "The MTV Movie & TV Awards: Unscripted."
The original concept for "Welcome Home Nikki Glaser?" "was me working on myself," she says. "I was going through a hard time. I was going to therapy, going on dates. … By the time we were shooting, it was a different show."
By then, she says, "I had moved out. By the time we went into production, I was seeing my ex-boyfriend. The show we pitched was one thing, and the show it became was another thing."
The show, she says, depicts a woman in her late 30s (she's 37) on the outside of major success, not having it all together and being OK with that, while interacting with her "hilarious family."
"I'm really the straight man," Glaser says. "Everyone around me is funnier than me. For the first time, I really felt like a producer on a show casting my family. I'm the ringmaster. I can't wait for people to see my family and friends in it and see how funny they are."
Getting her parents involved was the most crucial part of preproduction. They had already warmed up to reality TV while Glaser was living with them — everything from "The Bachelor" to "Summer House."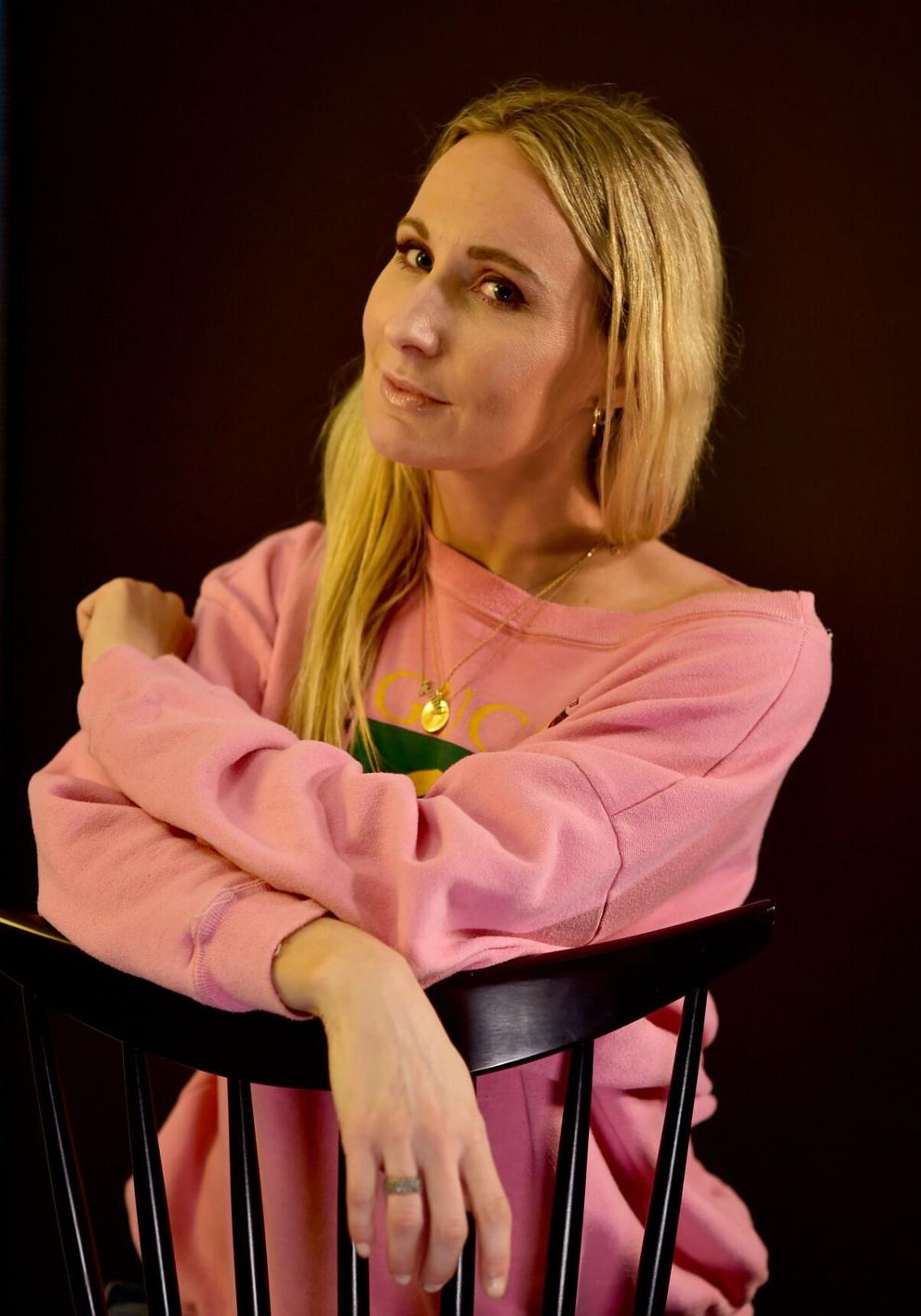 "Reality TV is fun to watch as a family," E.J. Glaser says. "We ended up caring about them, though we still asked 'Who is this guy?' and 'Why are they doing that?'"
'Family members of the stars'
With the idea for her own reality show forming, Nikki approached her parents one day in the TV room and asked how they felt about being on a show with her.
For her dad, it was a natural progression. "We were already used to being on her Instagram," he says.
Glaser says her fans wanted even more of her parents after seeing them on social media.
She shopped the show around to outlets that produced reality shows she loves. Some were interested, and "Welcome Home" landed with NBCUniversal, which owns E!
"I didn't want to work with anyone who didn't get it right away," she says, pointing out that the network had room for a new family reality show after the exit of the Kardashians.
Glaser was doing "FBoy Island" when she got the call informing her that her series was being picked up. Then she called her parents with the good news.
"It was so far from our minds," Julie Glaser says. "Then we got this conference call. We thought she was pregnant."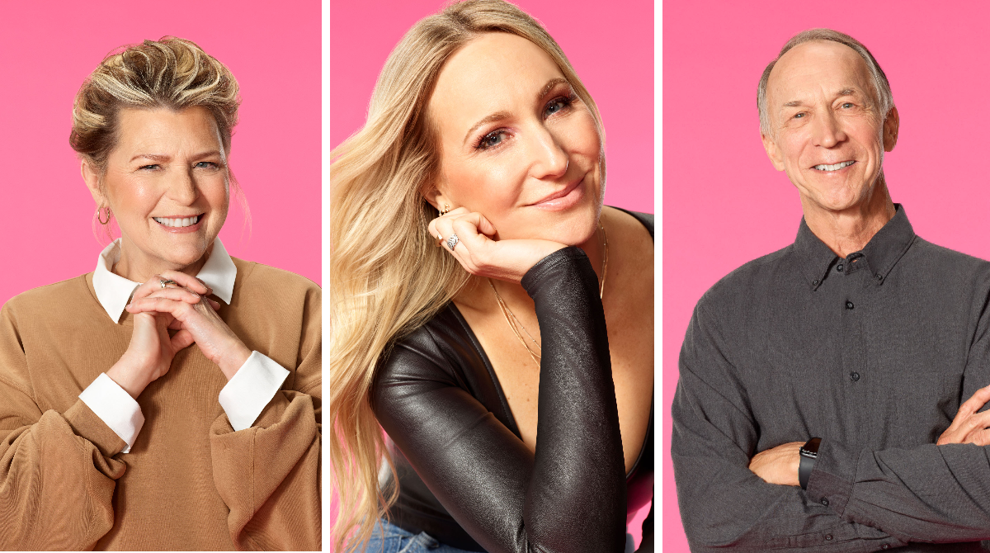 With the project finally moving forward, Julie initially got cold feet and wanted out.
"I was scared to death," she says.
"I told her I would recast her," jokes Nikki, who didn't pressure her mother. "I wanted her to do it because she wanted to do it."
Julie says her husband was "excited about getting a new wife."
Glaser's sister actually did back out.
"I was fine with that," she says. "I didn't want anyone to do this for me. This happens normally with family members of the stars."
Once filming got underway, Glaser's parents forgot all about the cameras. But Chris Convy, her ex, had a different experience. She says he's uncomfortable on camera and waited awhile before signing the contract.
Convy, another St. Louis native, met Nikki eight years ago in New York, working on "Nikki & Sara Live." They both ended up in St. Louis during the pandemic, and viewers will see the pair navigating their reunion. Convy and his brother, Tim (of St. Louis band Ludo), both worked on "Not Safe With Nikki Glaser," which ran in 2016 on Comedy Central.
"This is my life," Glaser says. "But I kind of want to be in a relationship with someone who is OK with (Convy) being in it with me."
The toughest part for Glaser's mom was wondering what her house would look like on TV — and her perception of her own looks.
"But I am what I am," she says. "This forced me to look at myself. I am who I am as a 63-year-old woman."
For E.J. Glaser, it was also a struggle signing on the contract's dotted line.
"If you had seen the document, you would have never signed it," he says. "They could put cameras in the bedroom, put cameras here and there, though they didn't do that."
"Not that we are aware of," Julie says.
"There were so many disclaimers you wouldn't believe it," he adds.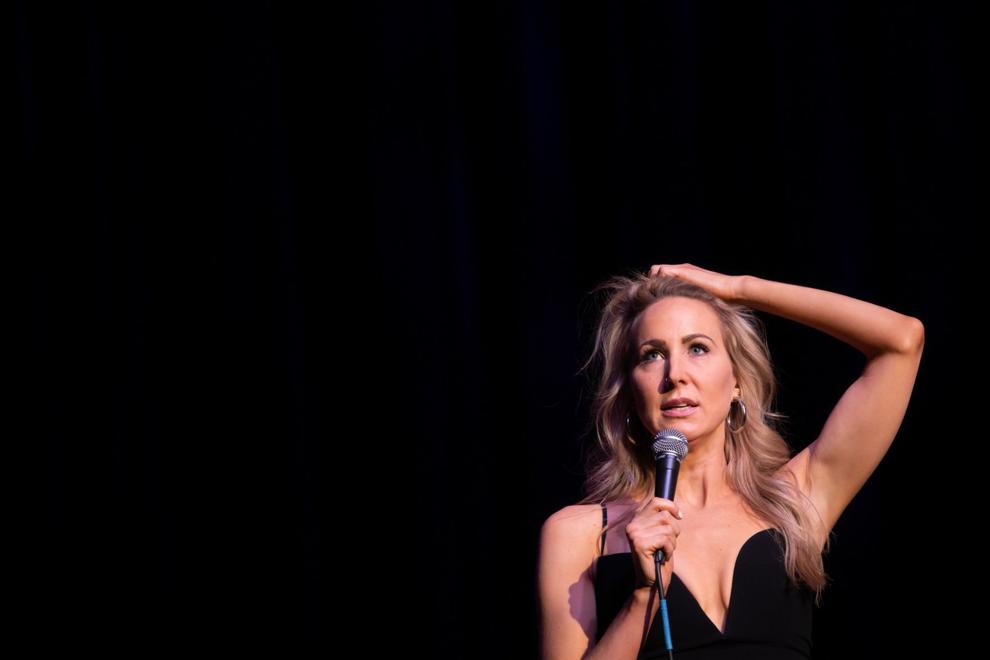 It wasn't until filming began for the third episode that Glaser's parents felt they could trust the production process.
"I've pitched so many shows that don't get made and asked them if they would do it and nothing ever happens, and then it's happening," Glaser says. "I'm trying to make them feel good about the experience. They're not used to this. It's a lesson in empathy. They need to feel that they're going to be OK."
She hopes viewers will have fun and find something to relate to with "Welcome Home Nikki Glaser?"
"It's OK to be a lot; it's OK to be flawed," she says. "I hope that people just see me. There weren't as many lows as I wanted to showcase. I was at a pretty good time in my life. But I kept it real — didn't clean up before cameras arrived. I wanted people to see the real me. It was a test for me to put it all out there."
Glaser says she expects the show to run for multiple seasons.
"I think people are gonna want more," she says. "I hope they want more. I want to keep making the show. It's not a cash grab — that's not me. People are like, 'You're so Hollywood now.' This is me trying to bring my family together, and I did that."
"We didn't expect to have Nikki back in our lives like this," Julie Glaser says. "The show brought us all together."
https://www.stltoday.com/entertainment/television/st-louisan-nikki-glaser-learns-you-can-go-home-again-in-new-e-reality-series/article_49c4bb8d-749b-5b28-9869-5dac9458c836.html