salon art + design returns for 2021 to celebrate 10-year anniversary
collectible art and design in NYC
salon art + design returns to park avenue armory in new york city from november 11-15, 2021 in style and substance, as the global collectible fair celebrates its 10-year anniversary edition. it marks a high point of the city's fall arts calendar, as live, in-person events restart, and creatives and collectors meet once more. visitors can anticipate an international exhibitor list, immersive programming and museum-quality offerings that span vintage, modern and contemporary design as well as blue-chip 20th century and contemporary art.
to visit the fair and exhibitions, designboom readers are offered discounted tickets using the code 21BOOMPT, here.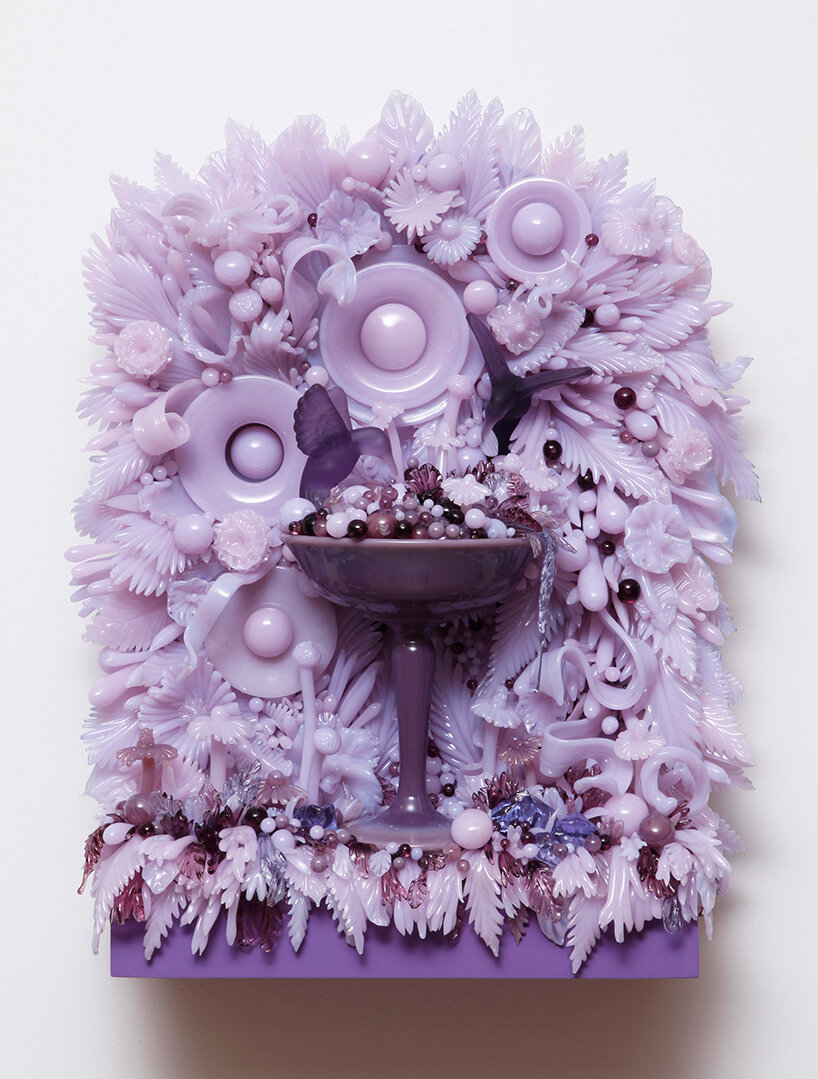 amber cowan, hummingbirds feast on helio and lavender, 2021. courtesy of heller gallery
salon art + design returns for 2021
salon art + design, produced by sanford L. smith + associates, welcomes the world's finest international galleries each year in november. the fair has evolved over the decade to become more and more highly regarded as a platform exhibiting, experiencing, collecting and discussing art and design. it differentiates from other global events thanks to a highly curated mixture of historic and contemporary collectible design and fine art.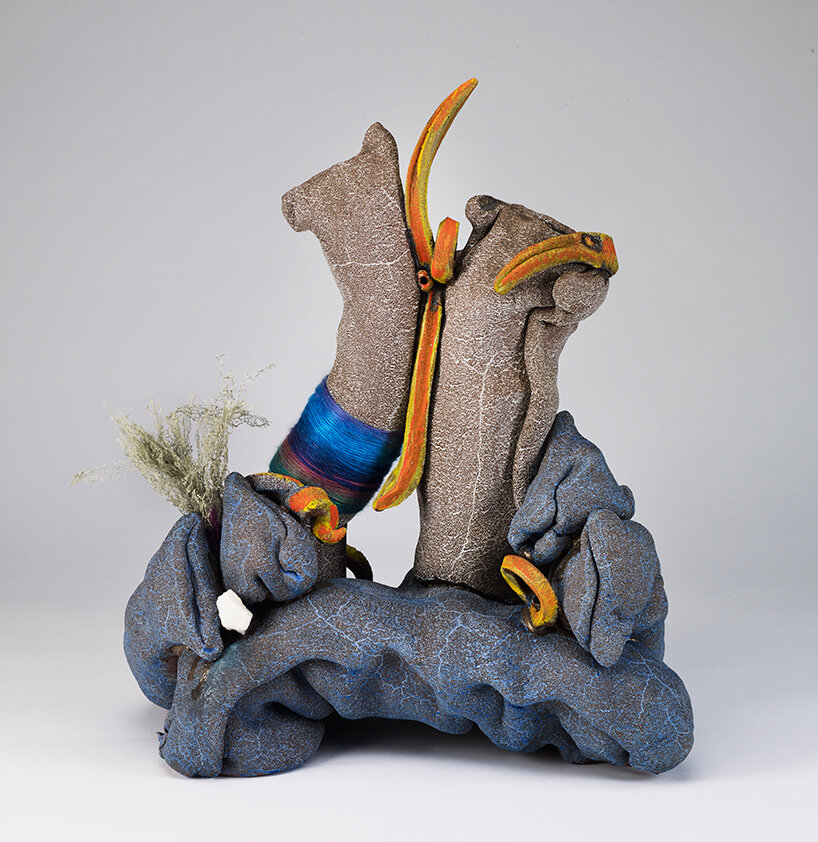 ashini bhat, assembling california: sky trail, 2019. courtesy of shoshana wayne gallery
'we couldn't be happier that we are able to hold a live event this year, particularly on the occasion of this momentous anniversary, and just as art and culture returns to new york city,' says jill bokor, director of salon art + design. 'we anticipate a new, reinvigorated audience of design collectors and enthusiasts who have become more interested in the aesthetics and function of the home this past year. we hope to serve as a gateway to these aspiring collectors to experience the world's best design and art.'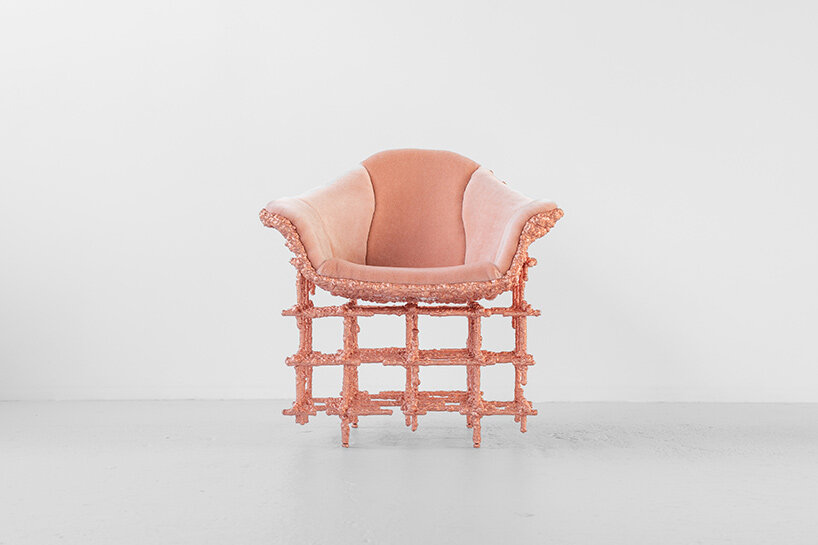 chris schanck, stuffed shell chair: copper, 2021. courtesy of friedman benda
the international collectible art and design fair welcomes back many of its core exhibitors who have participated since its inception. these include friedman benda, R + company, maison gerard, and galerie chastel marcéchal. new global exhibitors continue to be added to the event, including new american galleries such as culture object, carole davenport japanese art, onishi gallery, throckmorton fine art, les ateliers courbet, and dobrinka salzman gallery among many others. special exhibitions are hosted in the historic rooms at the entrance of the park avenue armory.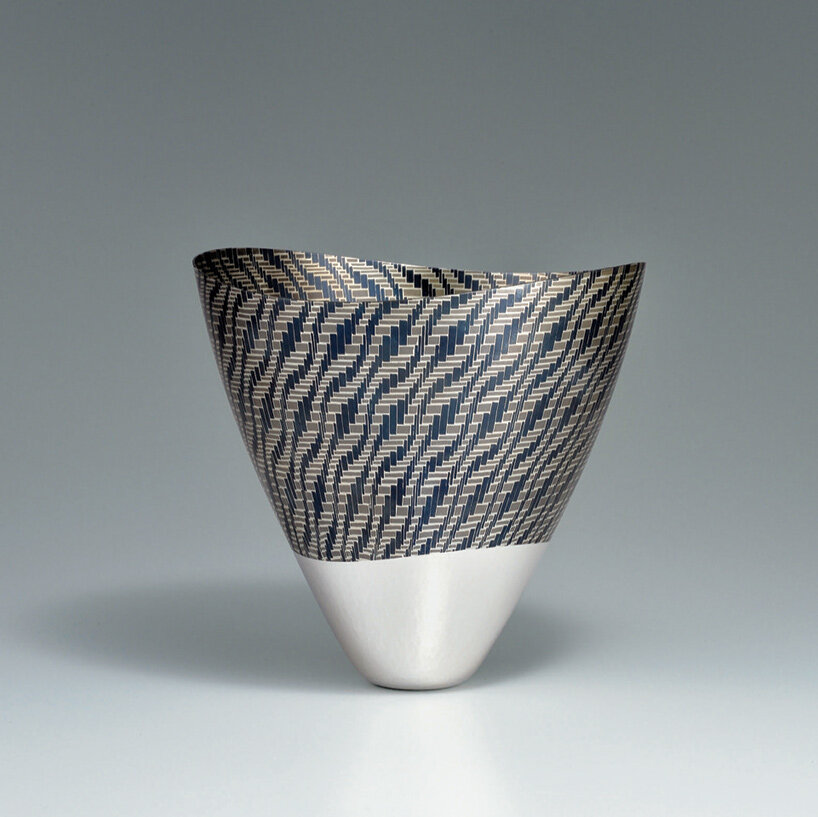 iede takahiro, vessel ritsu (rhythm), 2019. courtesy of onishi gallery
as well as an innovative program list, visitors have access to intimate events within the fair and exclusive, site-specific commissions. fashion line spoliā by valerie name debuts at the 2021 edition with a live presentation on november 13 (3pm EST) of their most recent collection, which continues to demonstrate a philosophy that pays homage to ancient traditions informed by the reuse of fine materials. dr. emily stoehrer, rota J. haplan and susanna B. kaplan, curator of jewelry at the museum of fine arts, boston, host a talk on november 15 (1pm EST) as NYC jewelry week , celebrating four years of partnership with salon, presents wallace chan's butterfly jewelry art.
held at park avenue armory in new york city from november 11-15, 2021, visit the collectible art and design fair using the exclusive discount code 21BOOMPT, here.
salon art + design returns for 2021 to celebrate 10-year anniversary