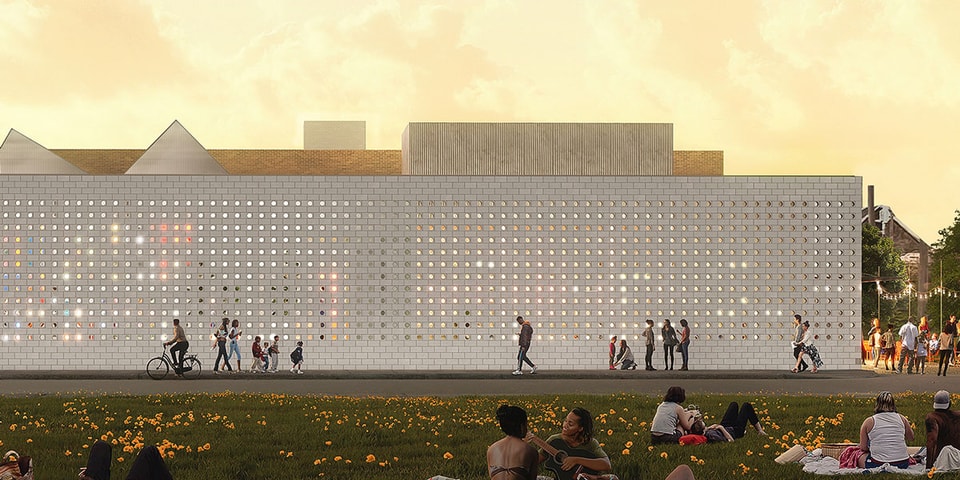 OMA Unveils Designs for New Detroit Arts Centre
Dutch architecture firm OMA has revealed designs for a new arts and community centre in Detroit named "Lantern". The project will be led by OMA partner Jason Long and will be completed in collaboration with the arts organisation Library Street Collective, and makes use of a former commercial bakery and warehouse in Detroit's East Village.
When completed, Lantern – a nickname based on the glow that will radiate from its punctured facade at dusk – will be home to the headquarters for two local non-profits named Signal-Return and Progressive Arts Studio Collective (PASC). Elsewhere, 5,300 square feet of affordable artist studios will be created, alongside galleries, gathering spaces, and retail businesses. All in all, the building aims to provide a hub of community-based creativity on Detroit's Kercheval Avenue.
Speaking about the collaboration, Jason Long said:
"PASC and Signal-Return are both extraordinary organizations with a multi-faceted approach to community building through the arts. To support and enhance their ambitions, we are both turning the building in on itself and out toward the neighbourhood to bring a new density of activity and creative life to East Village."
When it came to the design, and while thinking of the future use of the building, OMA turned its attention to making the most of what is already there. With a lot of the architecture being in disrepair, the team looked at interventions that could be made to encompass what is missing – for example, transforming an area missing both its roof and end wall into a courtyard.
This courtyard will function as the main entrance to the building, and OMA hopes it becomes a space in which public activity can take place. On the parallel-running Amity Street, artist studios will be visible from curb level. Galleries will line the courtyard, and stores and retail spaces will be consolidated on the front of the building, along Kercheval Avenue.
Given that the building isn't currently in use, some openings have been bricked or boarded up. OMA's approach will see these "opened strategically". In the artist studios, operable windows will allow for much-needed ventilation to allow for ventilation, and in the gallery, gallery windows are extruded outwards to create space for art displays.
A key element of the design will take place on the south of the building, which faces the intersection of two prominent streets. Rather than inserting windows onto this facade, which is presently solid concrete, the architects will drill 1,500 holes into the walls and fill them with glass blocks.
While OMA's Lantern is firmly based on land, Bjarke Ingels' firm BIG recently revealed its designs for the world's first floating city, which will be located off the coast of Busan, South Korea.
HYPEBEAST Design offers a platform for projects to be featured. For more information, please email [email protected].
https://hypebeast.com/2022/5/oma-designs-detroit-art-centre-lantern