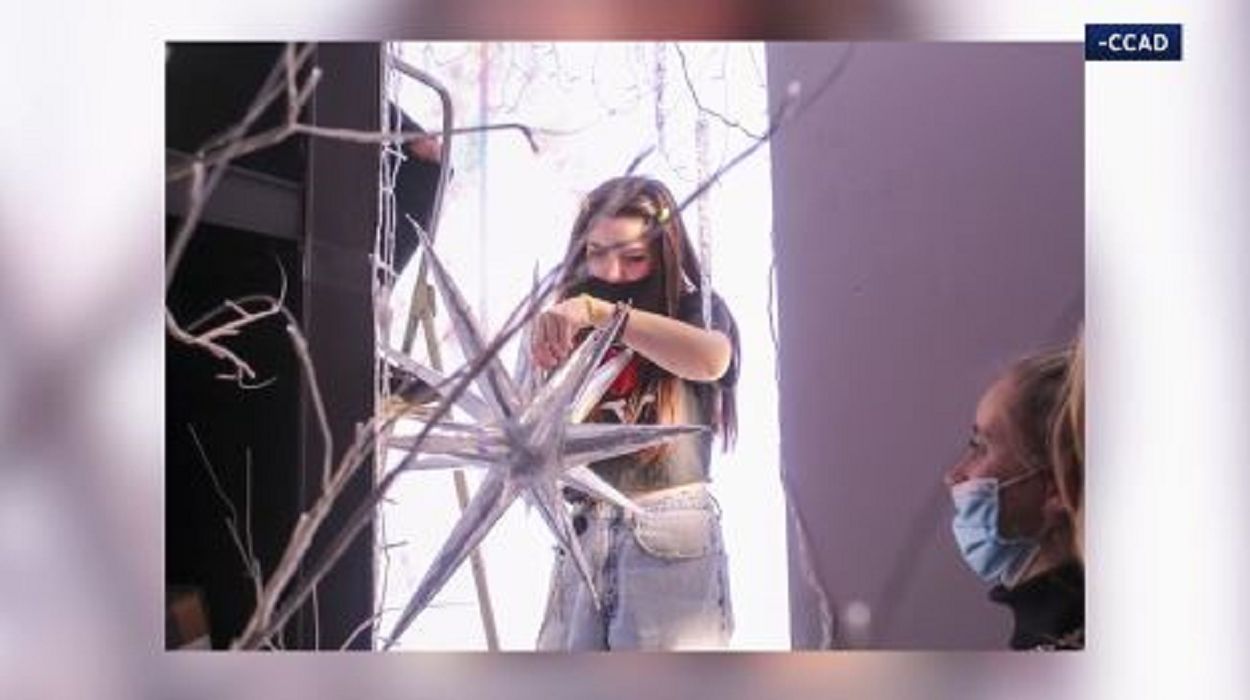 Ohio college students create fashion window displays
COLUMBUS, Ohio — Easton Town Center partnered with the Columbus College of Art and Design to add some extra flare.
Mackenzie Daugherty is redefining the idea of presents under the tree.
"I really like Christmas so I was really excited to work on this project," said Daugherty.
First-year and second-year Fashion Design students had the chance of a lifetime this semester, creating window displays for Easton Town Center.
The displays are inspired by what you would see at Saks Fifth Avenue.
Students in Introduction to Fashion were given the assignment about a month ago. They were broken up into groups of four where they had to come up with an idea for an eye-catching window display.
"They had to work under pressure. It was all about team building as well as creative thinking. So these are the skills that as a designer you have to really practice and experience and that was a real-life experience for them." 
The class had a chance to meet with professional window display artists to help their ideas come to life.
Daugherty created a dress draped with hundreds of small and large presents that resemble classic Christmas colors.
Daugherty said learning to create eye-catching fashion has been a great experience.
"I wanted to do a classic Christmas dress but make it fun and exciting," said Daugherty. "I thought making a dress out of presents would be something cool that was a classic Christmas thing. We came up with a concept design, so we worked with local window display artists and creators and they helped us refine our ideas," said Daugherty. 
The dresses are displayed outside of Santa's North Pole by Macy's.
In contrast with Daugherty's dress, you'll see Audrey Nicolas' dress that makes you feel like you're walking in a winter wonderland.
Nicolas was inspired by the movie, The Chronicles of Narnia.
Her silver spectacle of a dress is made out of pipe cleaners and recycled design materials.
Nicolas said sustainability drives a lot of her creations.
"It is something that I really want to go for and base around my brand that I want to make," said Nicolas. 
Columbus is home to the third-highest concentration of fashion designers in the U.S.
Nicolas said this project captures the true spirit of Christmas.
"Giving mostly to people that don't have as much stuff as other people and just making them comfortable in their skin," said Nicolas. 
You can find the student displays at Easton Town Center between Macy's and the Central Park fountain. They will be on display through the beginning of the year. 
https://spectrumnews1.com/oh/columbus/news/2021/12/16/ccad-artists-create-window-displays-at-easton-town-center