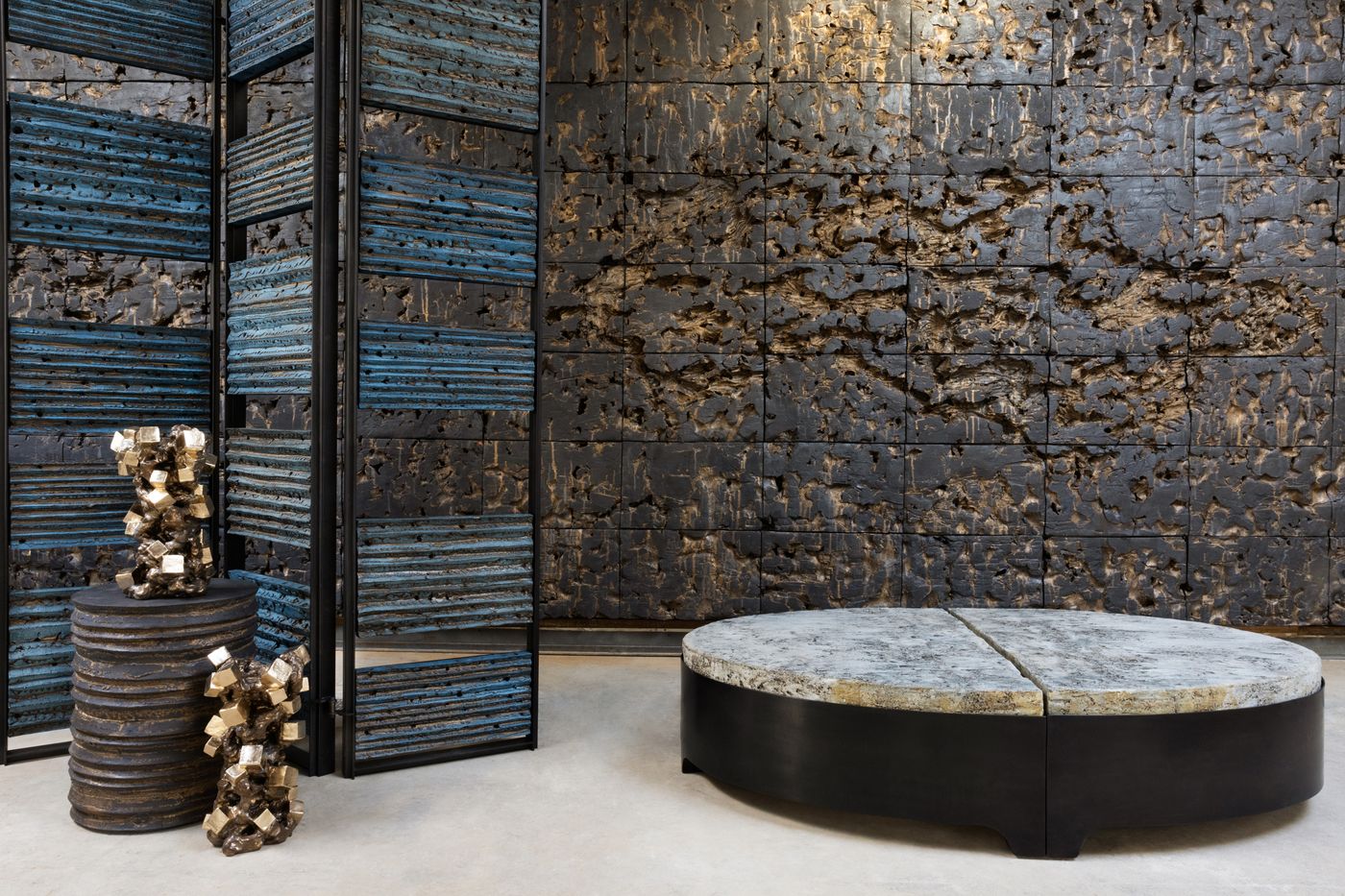 NYCxDESIGN: Pushing the Boundaries of Long Time Traditions at Salon Art + Design
During NYCxDESIGN mid-November, we visited the Salon Art + Design exhibition to bring you the highlights of this year's event.
One of the highlights of the city-wide NYC X Design week was the 10th annual Salon Art + Design, an extravaganza of collectible design and blue-chip art that was on view from November 10 through November 15 at the Park Avenue Armory.  
The event featured exhibits from 47 design galleries from around the world and included boundary-breaking work such as a 32-foot textured wall of ceramic clay debuted by Brooklyn-based ceramicist Peter Lane that provided a Zen backdrop to an assortment of furniture including a serene-looking oval stone table, a cobalt room dividing screen and Lane's signature Scholars Rock Lamps, an assortment of gilded blocks that appeared like some type of geological formation. 
READ: How ceramicist Peter Lane and his team created a 32-foot-wide wall of clay for the Salon of Art and Design (featured image, published by Curbed).
This was the first time that jewelry was exhibited in Salon and to mark the debut, there was a special exhibit that featured Brazilian jewelry designer Silvia Furmanovich's new collection of marquetry houseware that included elaborate floral patterned mirrors, trays, vases and bowls. The rich green hues and golden flowers are intended as a homage to the rainforests of Brazil and it was striking to see Furmanovich's fastidious detailing applied to ceramics.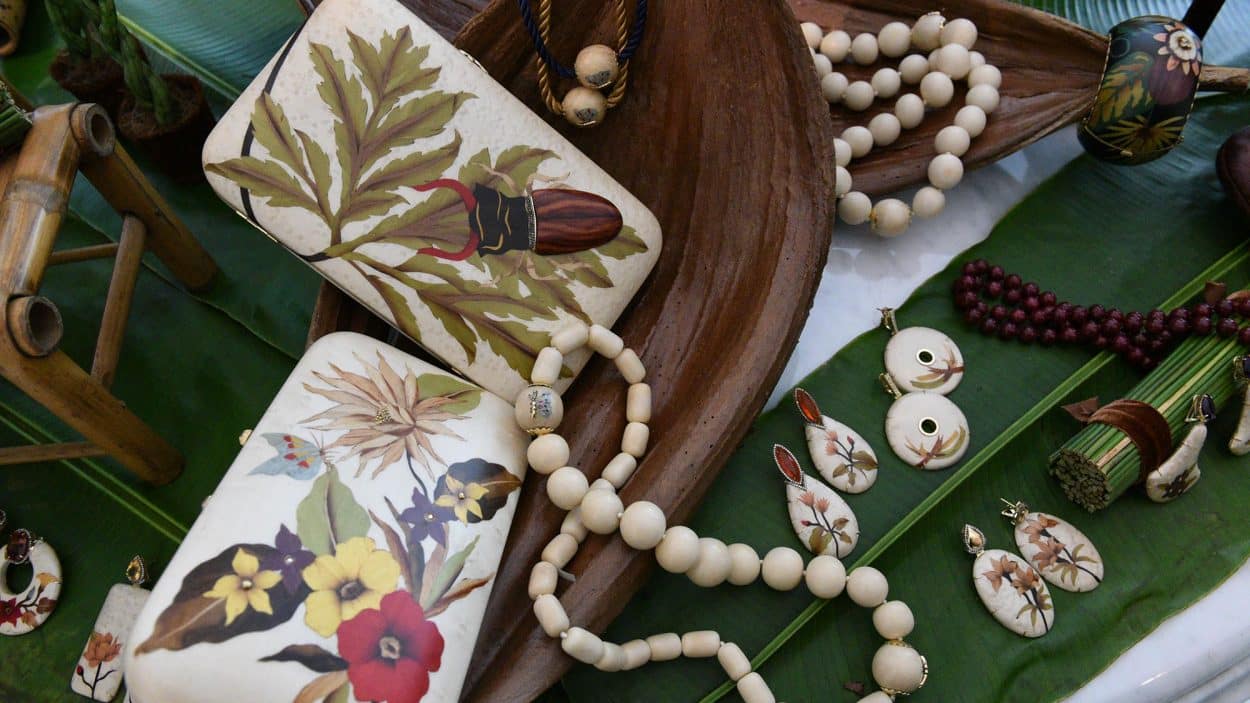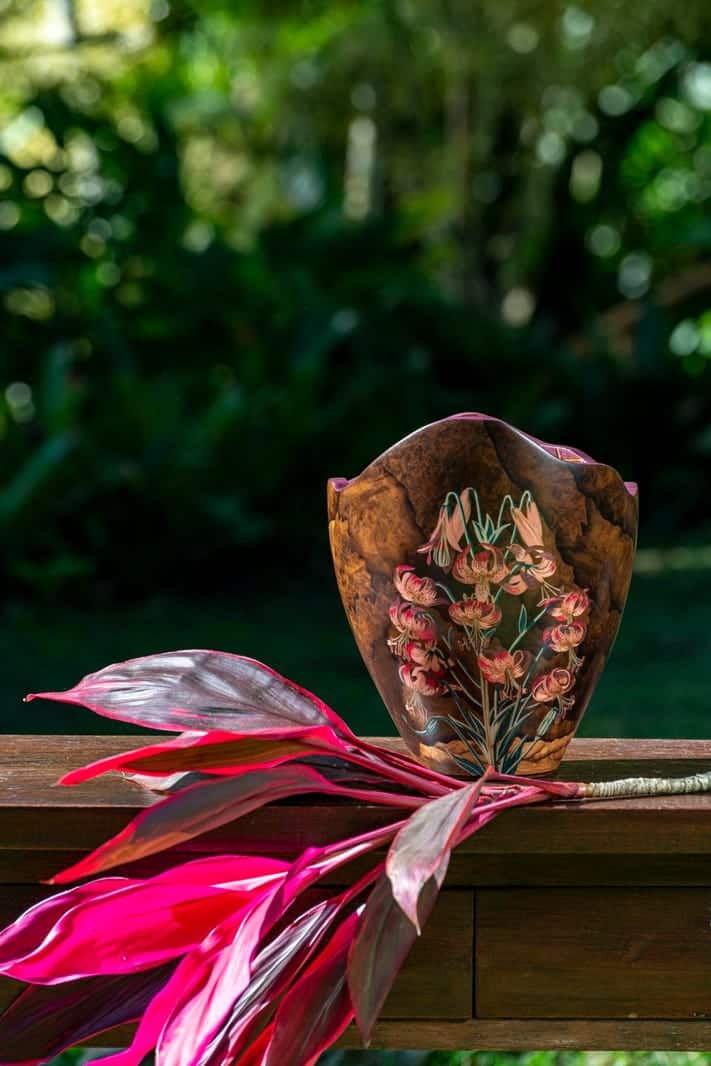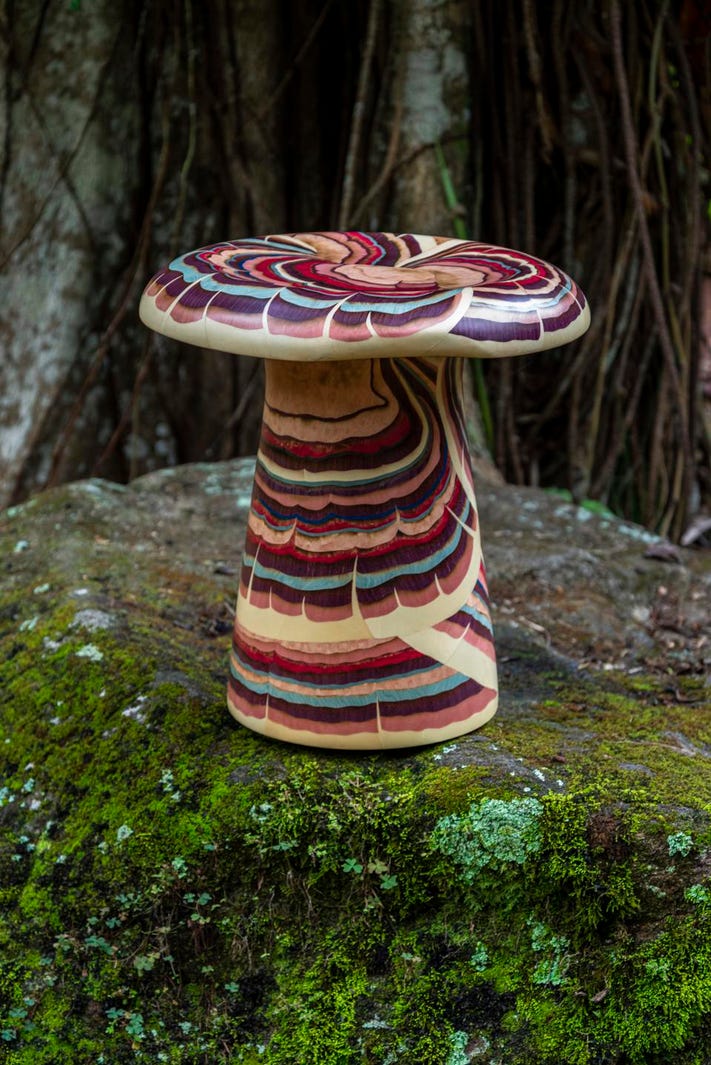 Thomas Fritsch staged an exhibition of French ceramics from 1950 through 1970, which included pieces that appeared to have been variously influenced by African sculpture and painters such as Pablo Picasso and Jean Miro. It featured mysterious vases in red and black with bulbous bases and sleek fluted openings, and an eye-catching lamp with a white shade and a large gentle sloping black base. The organic forms and the smooth silky finishes on these ceramic pieces made you want to caress them.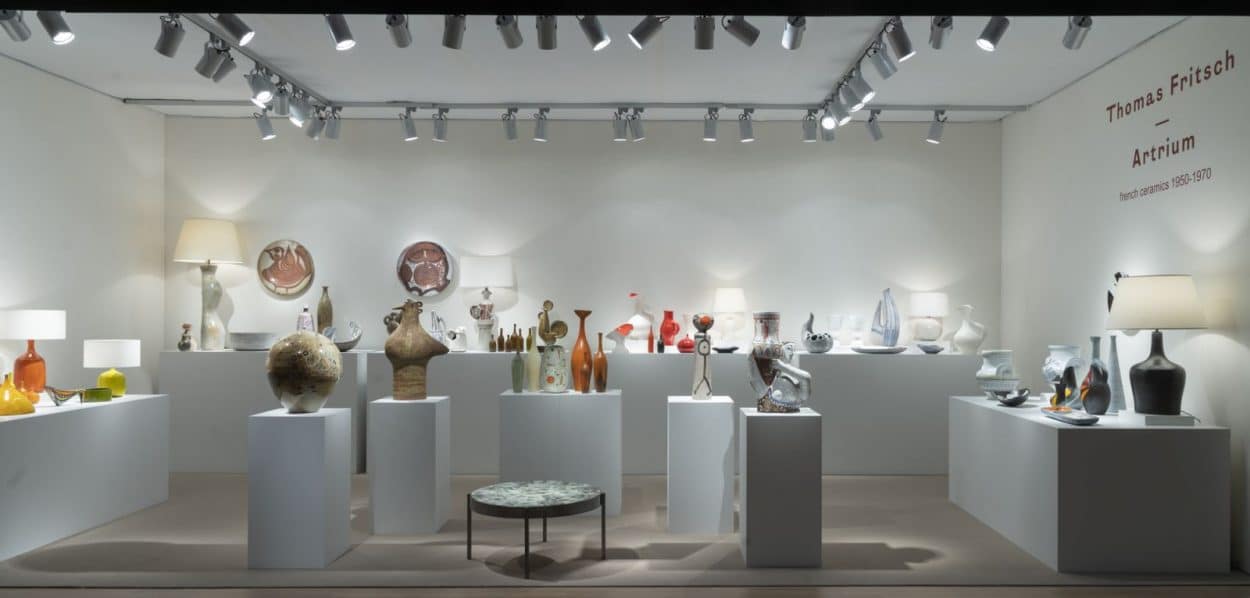 Another category killer was a sculptural table called The Frowning, which consisted of two massive sensuous slabs of Albizia Rosa wood at the booth of Les Ateliers Courbet, a New York City-based design gallery that specializes in craft. The Frowning as well as two sculptural side tables from solid black ash were made by the Italian sculptor/designer Mauro Mori who emphasizes simple organic forms and who often spends months on a single piece.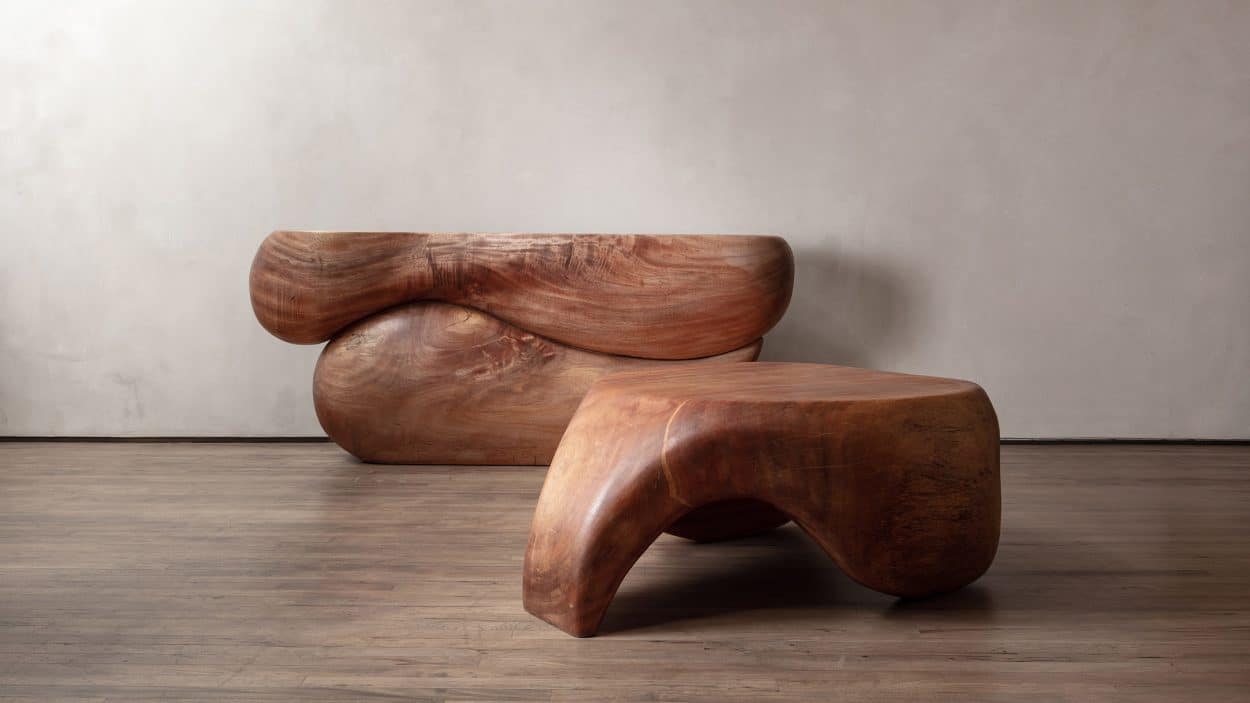 There was a major emphasis on materiality at this year's exhibition and the Paris-based Maison Rapin exhibited some of the most rarified pieces including elaborately crafted cabinets decorated in turquoise, amber and agate. The venerable gallery also was exhibiting what was probably one of the most elegant pieces in the entire Salon show, an irregular-shaped confection of a chandelier called Water Lilies by the recently deceased designer Robert Goossens, which was comprised of bronze, gilt brass and rock crystal.
Visitors could marvel at the sheer creativity that went into the ethereal-looking resin tables on display at the exhibit curated by New York City-based Twenty First Gallery. Standouts included brilliantly colored Petit Fleur side tables by Helen De Saint Lager that consisted of floral arrangements impregnated in thick sections of resin delicately balanced on thin gilded legs. Another otherworldly piece with deep visual interiority was the Flora Low Coffee Table by Marcin Rusak where the designer infused flowers and leaves into a black resin top supported by a round brushed brass base.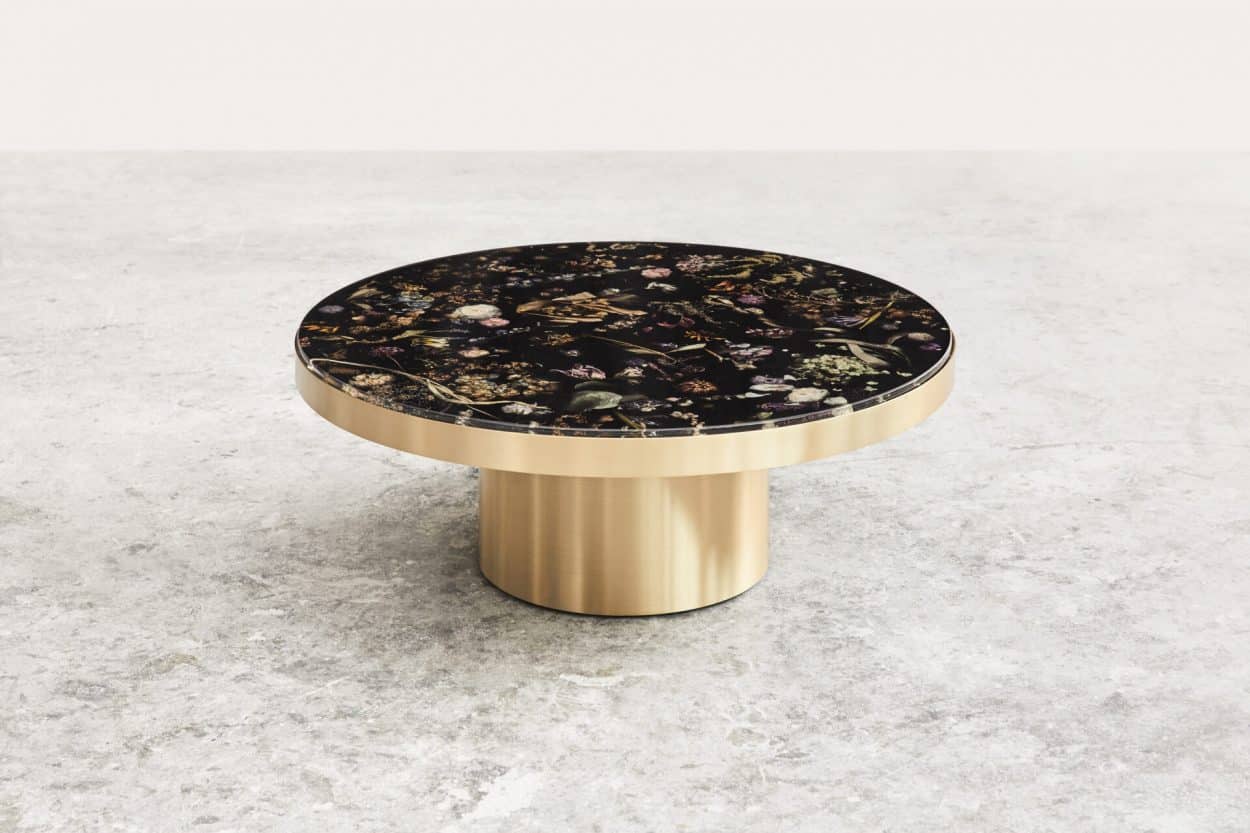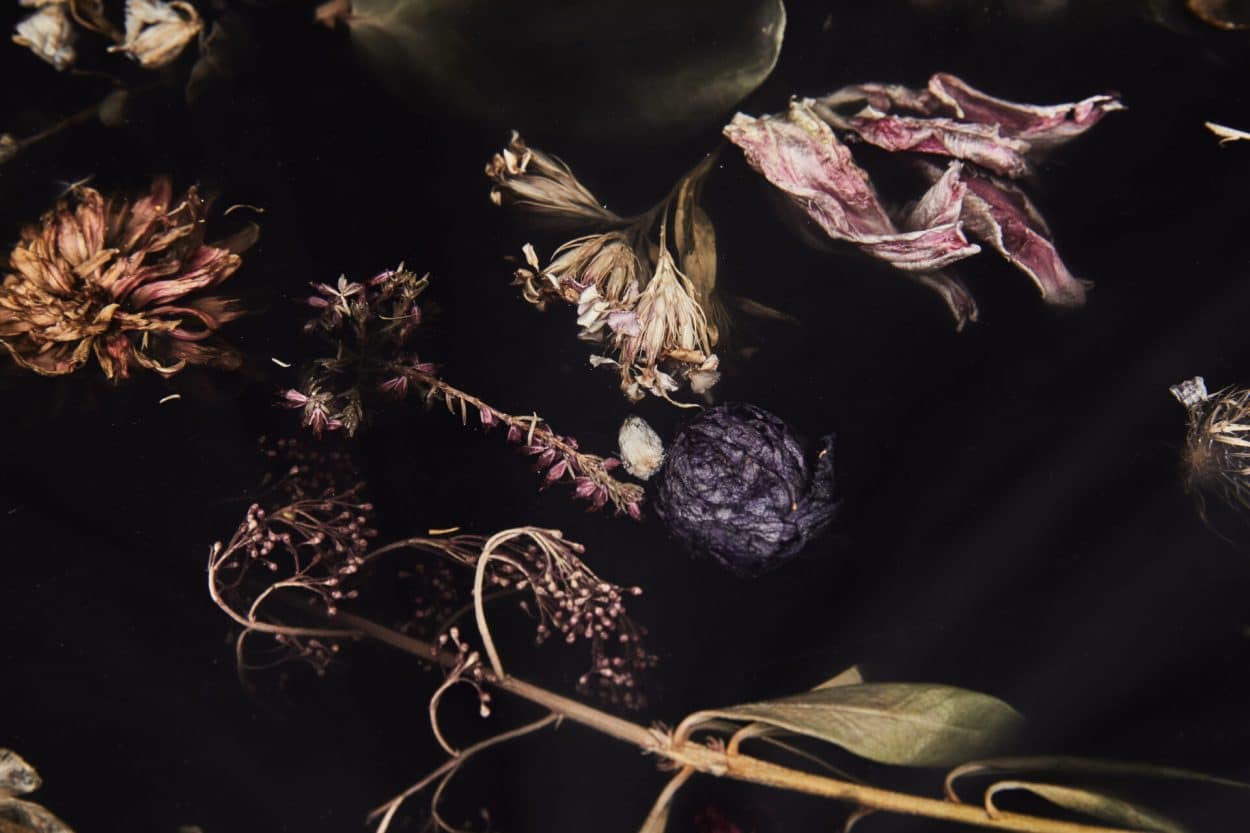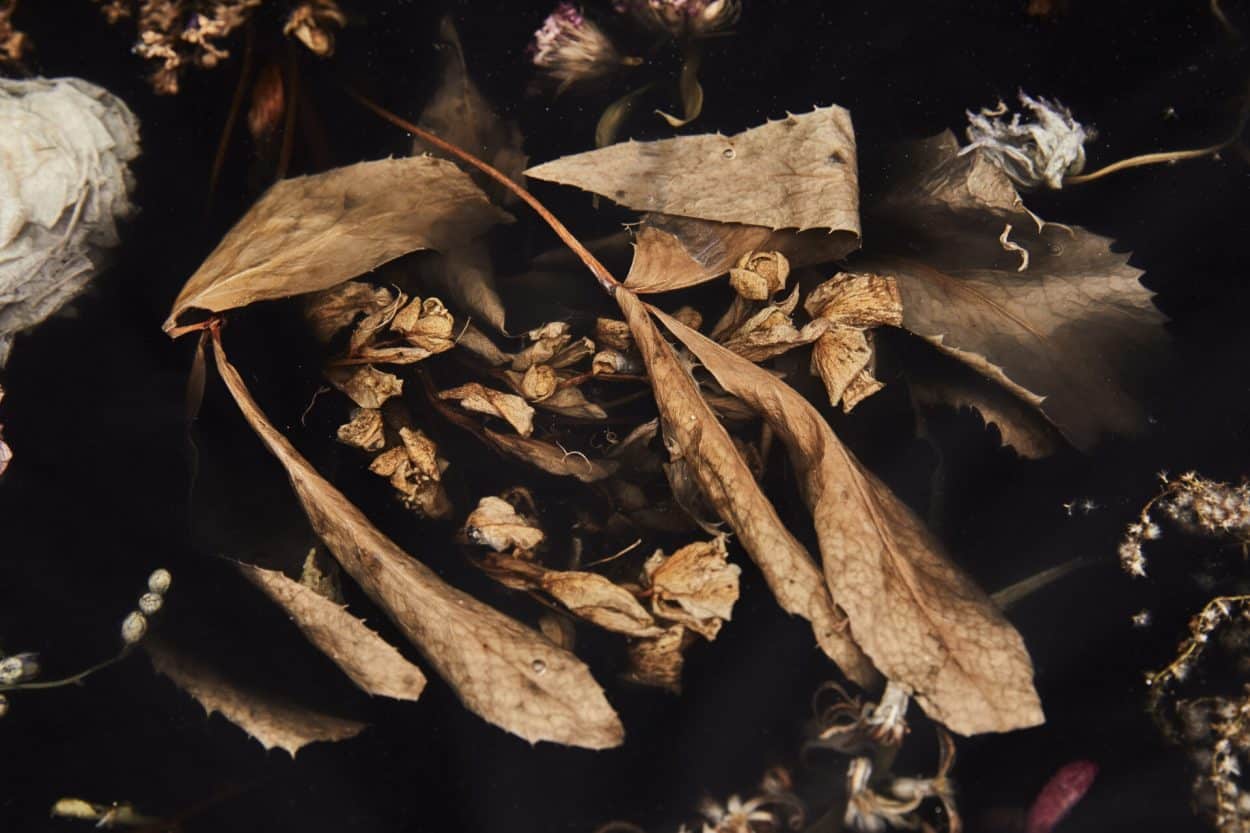 For design aficionados that wanted to walk on the wild side, the New York City-based R & Company displayed a series of playful works that included Weeping Lantern by Studio Job, an enormous corroded historic street lamp that in black and green oxidized metal was tilted over at an extreme angle. Other entertaining pieces in the exhibit were furry chairs with what looked like horns sticking out of them and the trademark dented glass sculptural work of glass artist Jeff Zimmerman, which included enormous open vessels that you could almost crawl into and a chandelier of handblown translucent white glass globes.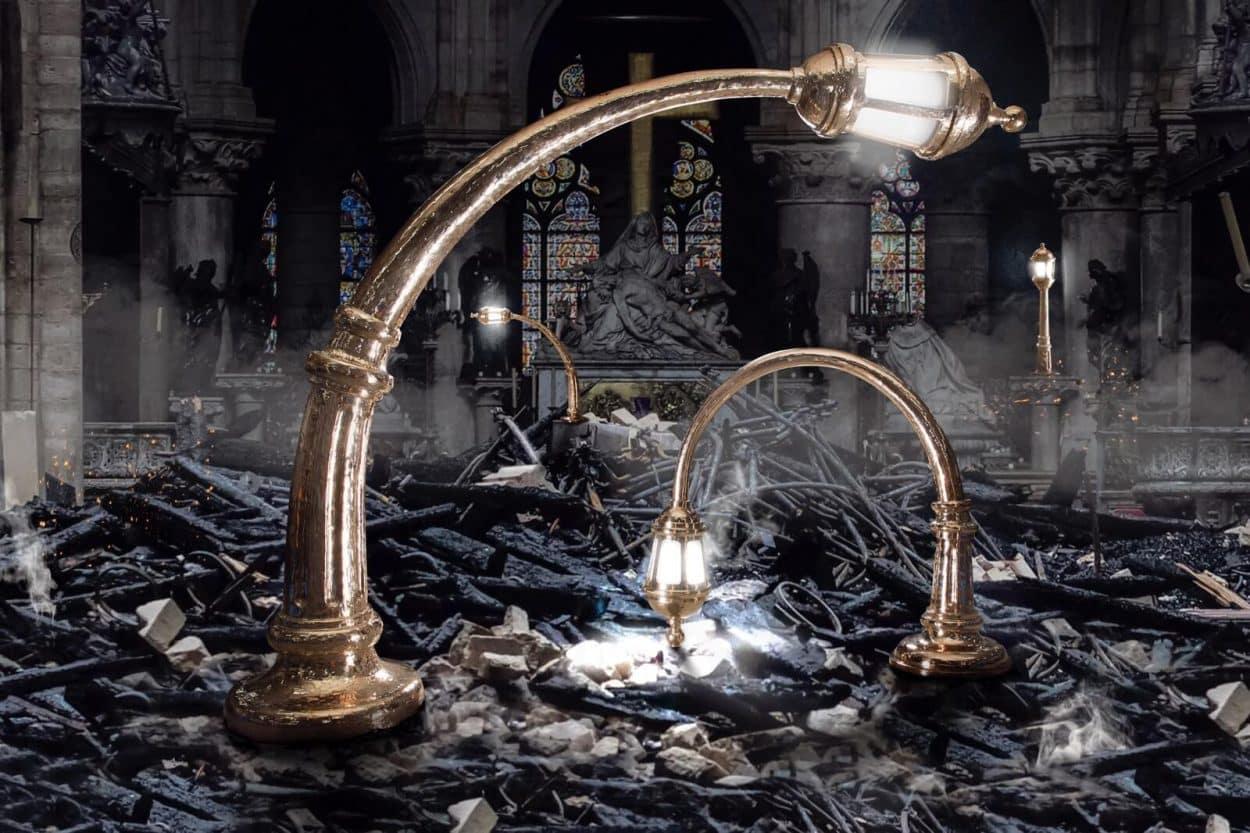 Probably the most striking thing about this year's Salon Art + Design show was how unique so many of the objects on display were. The exhibits were completely different from one another and a testament to the fertile imaginations of the artists and their gallerists. And in a world that is increasingly defined by mass production and aesthetic conformity, it was refreshing to see how artists and craftspeople in this exhibition have been both pushing the boundaries as well as keeping alive long-time traditions of making things by hand.
https://emag.archiexpo.com/nycxdesign-pushing-the-boundaries-of-long-time-traditions-at-salon-art-design/