Thousands of businesses are launched yearly, yet, only a few survive and climb up the ladder of success and flourish the business. Makdis Pırlanta is one of the few businesses that witnessed a remarkable scale from a small workshop to 100 branches across Turkey.
So, how did it all begin? 
Makdis Pırlanta started as a modest jewelry workshop in Grand Bazar, Istanbul, in 2007. Grand Bazar is one of the largest markets in the world, with over 4,000 shops. It was not a piece of cake for Makdis Pırlanta to gain popularity and become a big brand in Turkey. The stunning jewelry pieces that exhibit the fusion of tradition and modern designs helped Makdis in attracting customers and gaining their loyalty. 
Since its establishment, Makdis Pırlanta has always endeavored to provide the best to its customers. For this purpose, they introduced the gorgeous and unique design of women's pendants, rings, and bracelets. Furthermore, their excellent craftsmanship, combined with high-quality gems and diamonds, produce exceptional jewelry pieces which are reasonably priced.
Makdis Pırlanta offers a wide range of jewelry to both men and women. Their flawless collection of diamond rings and bracelets make the perfect gift for special women in your life. These exquisite diamond pieces effortlessly add an aura of grace to any outfit and attract praiseworthy attention in the crowd. 
Besides their diamond jewelry, Makdis Pırlanta also provides elegant jewelry pieces with 100% original and high-quality gemstones like ruby, sapphire, and emerald. 
Another factor that helped Makdis Pırlanta grow was its understanding and acceptance of changing trends in the fashion world. Long gone are the days when diamond jewelry was only for women. In the modern fashion world, sterling silver pendants have become a part of men's fashion. Thus, Makdis Pırlanta designed and launched a minimal yet stylish pendant for men to elevate their fashion game. The pendants also have flawlessly cut diamonds encrusted to give them a tasteful touch.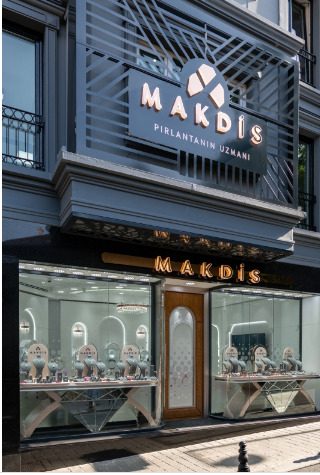 Makdis Pırlanta religiously follows the principle, 'Customers are Kings'. They ensure to deliver the best quality and stunning designs to its ever-growing customer base. Moreover, the brand provides a fantastic feature that attracts customers like magnets; easy exchange within the first 6-months. Thus, if a customer orders the wrong size or isn't satisfied with the design, they can exchange it without hassle. Furthermore, the brand also provides 100% FREE DELIVERY to its customers on online orders. And that's not it. The company understands the sentimental value attached to the ordered pieces. Therefore, they securely pack the orders, insure them, and then dispatch them to the customer's way.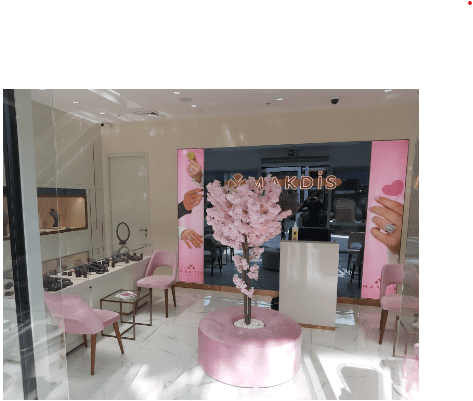 In 2022, Makdis Pırlanta has 100 branches in different cities of Turkey, including Istanbul, Ankara, Kayseri, Ordu, Samsun, Gaziantep, etc. It has successfully established a retail store in Holland, Netherlands. The company now endeavors to spread its legacy beyond Turkey and enter the European market and Qatar to charm international customers with its mind blowing jewelry collection. 
Apart from scaling internationally, the company also aims to become one of Turkey's top 10 jewelry retailers. With its distinctive brand identity and collection, Makdis Pırlanta will soon reach a new horizon of success and establish its clientele all across the globe. 
To view Makdis Pırlanta's catalog, visit their website and Instagram handle:
Website: https://www.makdispirlanta.com/
Instagram: @MakdisPırlanta

Makdis Pırlanta: A Small Jewelry Workshop Flourished into a Renowned Jewelry Brand in Turkey