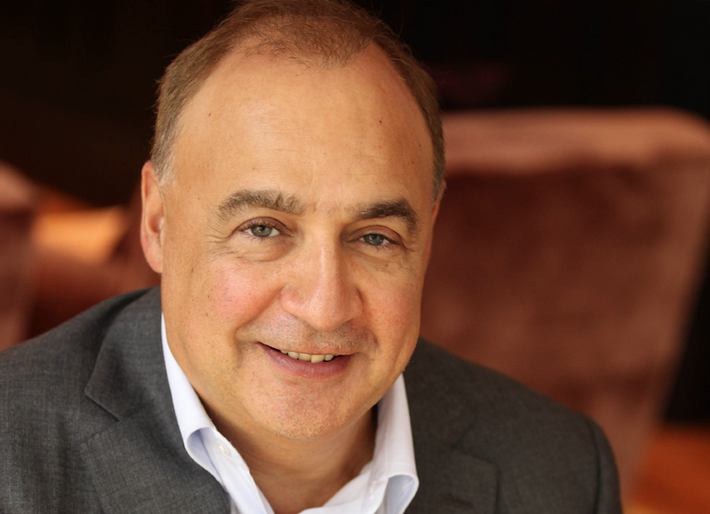 Len Blavatnik's Access sells $351m in Warner Music stock to Morgan Stanley
Len Blavatnik's Access Industries, the majority owner of Warner Music Group, has struck an agreement to sell 8.56 million shares of WMG's Class A Common Stock to Morgan Stanley.
The sell-off was announced yesterday (January 3), and was today confirmed to be at a price of USD $41.0 per share.
At that price, Blavatnik's sell-off would have banked $351.0 million for Access and its affiliates.
Warner Music Group itself didn't sell any shares in the offering, and won't receive any of the proceeds.
Morgan Stanley, as underwriter, is now expected to sell on the 8.56 million shares to investors through various channels.
Today's news follows Access Industries selling another tranche of WMG stock – 2.34 million shares, worth around $105 million – to Morgan Stanley in September 2021.
With that move combined with the latest 8.56 million share sale, Morgan Stanley has acquired nearly half a billion dollars in WMG stock from Access Industries over the past four months.
Len Blavatnik might not just be thinking of his immediate payday with these moves: Sources suggest that he may be playing a strategic game to help pump up Warner's share price.
Due to limited liquidity (i.e. share trading) of WMG's stock today – with many long-term stockholders investing in the company – the prospect of Access Industries (via Morgan Stanley) releasing millions of shares into the trading realm could increase interest in Warner's stock and therefore, say some, push WMG's share price upwards as a result.
The initial impact, though, has been the opposite: Warner Music Group's share price – at the time of publication – is down little over 4% today (January 4) on the NASDAQ following news of Access's share sale.
The 8.56 million shares sold in Access's latest move makes up a small nugget of Len Blavatnik's overall shareholding in Warner Music Group.
After WMG floated a portion of its company on the NASDAQ in summer 2020, Access Industries (and affiliates) held hundreds of millions of shares representing 90% of company stock – with Len Blavatnik personally retaining over 99% of total voting power amongst shareholders.
UPDATE: Following the latest share sale to Morgan Stanley, MBW has confirmed, Access Industries and its affiliates retain 365,701,589 common shares in WMG.
The $350 million-ish that Len Blavanik just banked represents more than 10% of the $3.3 billion that Access initially spent acquiring Warner Music Group in 2011.
Earlier this week, Warner Music Group announced it had acquired the entirety of David Bowie publishing rights held by the David Bowie Estate, for a price believed to be in the region of $250 million.Music Business Worldwide
Len Blavatnik's Access Industries sells another $351m in WMG stock to Morgan Stanley