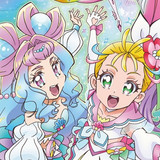 Japan Box Office: Tropical-Rouge! Precure Film Makes Impressive No.1 Debut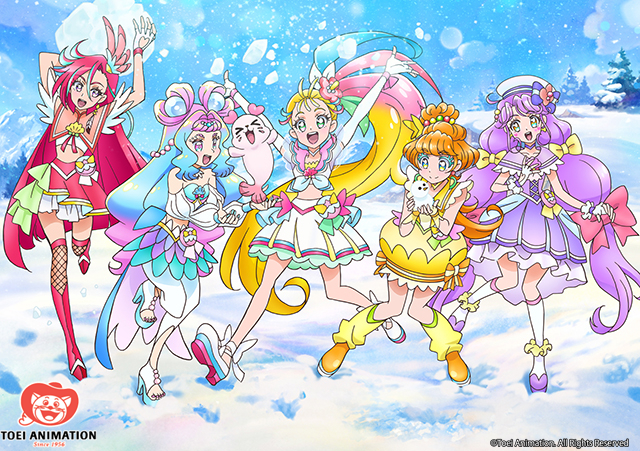 The 30th feature film in Toei Animation's Precure franchise, Eiga Tropical-Rouge! Precure Yuki no Princess to Kiseki no Yubiwa! (Tropical-Rouge! Precure The Movie: The Snow Princess and the Miracle Ring) was released in 235 theaters across Japan on October 23, 2021, then earned an impressive 170 million yen (1.49 million USD) on 141,000 admissions to become the top-grossing film of the weekend. The film also ranked second in Filmarks' first day satisfaction ranking with an approval rating of 3.81 based on 78 reviews.
The opening weekend gross was a huge 148 percent of that of the previous 29th film Healin' Good PreCure the Movie: GoGo! Big Transformation! The Town of Dreams released in March 2021. And since that figure is slightly higher than Star☆Twinkle Precure the Movie: These Feelings Within The Song of Stars released in October 2019, it can be currently expected that the final domestic box office gross to be close to 700 million yen (6.14 million USD).
In the 15th crossover film, the HeartCatch Precure! team join forces with the five members of the ongoing 18th series Tropical-Rouge! Precure. The seventh PreCure TV series was aired for 49 episodes from February 2010 to January 2011 and is still highly popular today. That strong popularity is probably one of the reasons for the success of the opening weekend of the film.
Meanwhile, in its third weekend, Macross Delta the Movie: Zettai LIVE!!!!!! (Absolute Live!!!!!!), the all-new second feature from the Macross Delta series, disappeared from the top 10. And the first part of Free! the Final Stroke, the two-part final chapter of Kyoto Animation's Free! anime franchise, also fell outside the top 10 in its sixth weekend. 
---
 Weekend box office Top 10 in Japan (October 23-24,  2021)
 (ticket sales basis)
 1 (new): "Tropical-Rouge! Precure The Movie: The Snow Princess and the Miracle Ring" – 170 million yen
 2 (1). "Moeyo Ken" – 600 million yen
 3 (2). "No Time to Die" – 2.08 billion yen 
 4 (3). "The Laws of The Universe – THE AGE OF ELOHIM -"
 5 (new). "Cube: Ichido Haittara, Saigo"
 6 (4). "Masquerade Night" – 3.3 billion yen
 7 (5). "Dune"
 8 (5). "Daughter of Lupin The Movie"
 9 (new). "Ron's Gone Wrong"
 10 (7). "Mamorarenakatta Monotachi he" – 700 million yen
"Tropical-Rouge! Precure The Movie: The Snow Princess and the Miracle Ring" trailer:
---
©2021 BIGWEST/MACROSS DELTA PROJECT

https://www.crunchyroll.com/anime-news/2021/10/25/japan-box-office-tropical-rouge-precure-film-makes-impressive-no1-debut