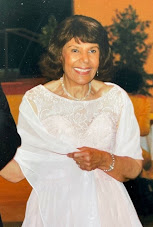 Harriett Elizabeth Smith, enjoyed traveling, photography
Harriett Elizabeth Smith departed this life Friday, April 22, 2022. She was born in Philadelphia, daughter of the late Obie and Dorothy Myers. She was educated in the Catholic School System in Philadelphia.
Upon moving to Washington, D.C., Harriett became a secretary at Blue Cross Blue Shield. She worked her way up the Blue Cross Blue Shield corporate ladder. Harriett retired from Blue Cross Blue Shield as a corporate representative, serving the D.C. Medical Society for 20 years.
After retiring from Blue Cross Blue Shield, Harriett became a professional photographer. Harriett studied at the New York School of Photography. Harriett and Alvin became photography entrepreneurs, and named their business Images of You. Harriett was the photographer and Alvin was the videographer for over 20 years. Harriett photographed many weddings; Bar Mitzvahs and Bat Mitzvahs; Japanese and Korean weddings; and many other special events in Washington, D.C., Maryland and New York City. She also photographed famous Washington Redskins football players' weddings. 
Harriett served as an usher at Ebenezer United Methodist Church in Lanham, Md. Harriett also loved to travel. Her loving husband took her with him everywhere he went. They traveled to England and Wales on a 17-day tour, where she watched her husband perform. She also accompanied her husband on another 17-day tour, this time to Europe with stops in Austria, Switzerland, Germany, Belgium and France.  While in Paris, France, Alvin treated her to a special champagne cruise down the Seine River on a riverboat, under the Eiffel Tower. She went on 13 cruises. She cruised the Mexican Rivera, several Hawaiian Islands, Alaska and many Caribbean Islands. Harriett was also a seamstress. Alvin became a tailor. Alvin made her three evening gowns which she proudly wore to numerous formal events.
On Aug. 14, 1976, she was united in marriage to Alvin L. Smith. Harriett was affectionately known by her family and friends as a fun-loving, kind-hearted person, and was loved by all who knew her. Harriett had one sister, Delores Simmons-Lancaster.
Harriett loved life with her husband Alvin, in retirement in the Independence community in Millsboro. They were the first family to buy property at Independence. She enjoyed making many, many new friends at Independence. She enjoyed traveling with her friends to Smith Island and the Dupont Gardens, and also enjoyed playing table games with them. She was a member of the Ladies Wine Club. She especially enjoyed going to Dover Downs and Harrington casinos. Harriett and Alvin became well known in Lewes and Rehoboth Beach when their pictures were displayed on billboards representing Schell Brothers (home builders), who built their home in the Independence community. Harriett and Alvin are featured on the walls in the Schell Brothers Mug & Spoon coffee shop near the boardwalk in Rehoboth Beach. Harriett and Alvin photographs were on numerous billboards on Coastal Highway in Lewes and Rehoboth Beach for many years. They were often seen on the big screen inside the Movies at Midway.
Harriett leaves to cherish her memory, her dearest love, Alvin L. Smith; one great-nephew and -niece, Stacey and Nikki Myers; three great-great-nieces, Johnniesha Myers, Niykerrah Myers and Shahyrra Myers; one great-great-grand nephew, Jaayseon "Niko" Myers; one great-niece, Glennette L. Myers; one great-great-niece, Adrianna; and one great-cousin, Obie Williams Jr. and his wife Elizabeth Williams; a host of cousins and many, many friends.
As her health began to fail, her loving husband Alvin, family, and friends rallied to support her through three life-threatening surgeries. She was so appreciative and blessed.
A celebration of Harriett's life will be held at 2 p.m., Saturday, May 7, at the Long Neck Chapel of Melson Funeral Services, 32013 Long Neck Road, Millsboro, where friends and family may gather after 12:30 p.m. Interment will be private.  
Online condolences may be sent by visiting melsonfuneralservices.com. 
https://www.capegazette.com/article/harriett-elizabeth-smith-enjoyed-traveling-photography/239364