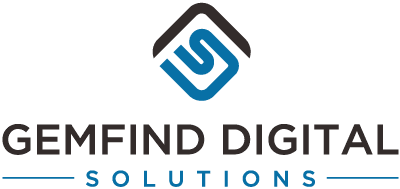 GemFind Launches Virtual Try-on Feature To Improve Customer Engagement And Interactivity On Jewelry Websites
The new try-on feature will allow customers to virtually try on jewelry pieces from their computers or smart devices when shopping from any retail jewelry stores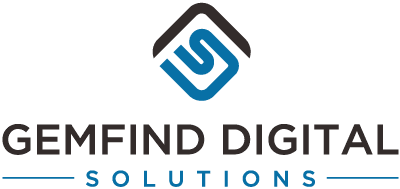 May 27, 2022 – GemFind is delighted to announce the launch of a virtual try-on feature, that will give online customers a similar shopping experience as physical jewelry stores. 
According to the company, the new tool was designed to improve customer engagement and interactivity on jewelry websites, by letting them virtually try on items, using just their laptop or smartphone cameras.
Although the introduction of online stores certainly made trade and commerce easier – by allowing sellers to reach more potential buyers regardless of distance, some have argued that the digital and contactless nature of the transactions poses negative consequences on the shopping experience of consumers, especially for luxury items.
While someone shopping for basic utilities would simply want to pay and receive their items in the quickest time possible, luxurious items such as diamonds and other jewelry require a particular level of attention and interaction not easily provided by the current structure of online commerce.
As the leading innovator in the jewelry industry, GemFind is redefining the standards of interactive media design with its amazing products and services. Not long ago, the company launched a similar virtual try-on feature on its RingBuilder® app, that allowed customers to get a sense of how the rings they've designed would look on their fingers, even before they complete the purchase.
Today, the company revealed that it has extended this same feature to its other platforms, so customers can seamlessly virtually try-on other products such as Pendants, Bracelets, Watches, etc, when shopping from any jewelry stores or designer and manufacturers' websites.
"We are excited to announce the launch of a new tool that will make shopping for jewelry more fun and exciting. With our new virtual try-on tool, customers can easily see exactly how an item would look on them and make a better purchase decision without having to visit the store."
Unlike other platforms that require consumers to download additional apps to use special features, the new virtual try-on feature by the company is browser-based and can be instantly accessed by consumers, once integrated into a website.
GemFind believes that this new feature will greatly improve how consumers interact with product inventories online, and chart the beginning of a new age in online jewelry sales.
GF Virtual Try On™, will be debuted and officially released at the JCK Show in Las Vegas at the GemFind booth in the Essentials & Technology section of the show.
Anyone interested in learning more about the new virtual try-on feature can reach out to GemFind via the contact info below.
About GemFind Digital Solutions 
GemFind has been providing digital solutions to the jewelry industry since 1999 advancing hundreds of independent jewelers' online presence and success with digital marketing. 
GemFind also connects retailers to their jewelry vendors through their proprietary state-of-the-art technology JewelCloud™, allowing retailers to showcase their vendors' product data and digital assets on their websites in real-time. From website consultation, design, and development, to  managing complete online marketing strategies for jewelers and jewelry brands, GemFind is the one digital agency for all digital needs in the jewelry industry. Developed web apps like RingBuilder™, DiamondLink™, StudBuilder™, and PendantBuilder™ have made GemFind a one-stop digital shop for jewelry retailers worldwide.
Media Contact
Company Name: GemFind Digital Solutions
Contact Person: Sarah Ykoruk
Email: Send Email
Phone: 800-373-4373
City: Newport Beach
State: CA
Country: United States
Website: https://gemfind.com/
https://www.digitaljournal.com/pr/gemfind-launches-virtual-try-on-feature-to-improve-customer-engagement-and-interactivity-on-jewelry-websites