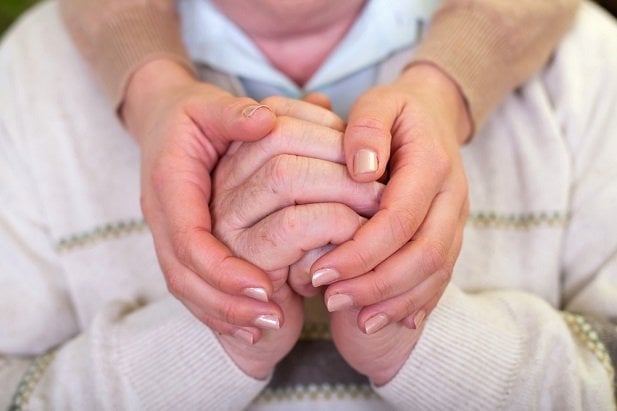 Caregiving duties driving many employees away from workforce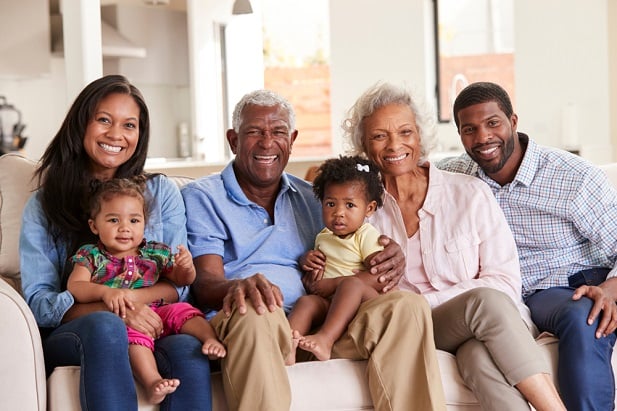 America faces a caregiving crisis. Whether it's caring for an aging parent, a sick spouse or a child, more than 50 million Americans are unpaid caregivers for family members and loved ones. Tens of millions of those caregivers are also balancing work with caregiving responsibilities. And while caregiving is a rewarding experience, recent data show that 71% of family caregivers with full-time jobs suffer from mental health challenges and more than half of caregivers say they are too burned out to do their job well. It's no wonder so many family caregivers are thinking about leaving their jobs.
Related: Creating a culture of support for working family caregivers
While caregiving's impact on the workforce is profound, there is enormous opportunity for employers to help their employees by providing the practical, financial, clinical and other support they need to thrive in this new reality.
Understand caregiving needs
Many employers are surprised to learn how many of their employees balance work with caregiving responsibilities. A good start is to anonymously survey employees to find out how common caregiving is among your workforce. It's important to approach the subject in a delicate manner since many people taking care of a loved one do not consider themselves "caregivers." They think of caregiving as an aspect of being a good spouse, parent, son, daughter, or friend. Ask your employees about the kinds of caregiving activities they engage in, and how many hours a week, rather than directly asking if they consider themselves "caregivers." The results may reveal ways to engage your employees with support, messaging, and tools to help them with those responsibilities.
Be flexible & supportive
In a competitive job market, benefits that help employees balance caregiving responsibilities with career aspirations are critical to attracting and retaining top-performing talent. A competitive benefits package includes ancillary benefits and flexibility in addition to the traditional health and wellness benefits we've come to expect. For example, expanding access to mental health or wellbeing offerings and creating caregiving support groups at work demonstrates that employers understand the personal responsibilities which their employees contend with and want to help.
Flexibility also helps. Offer a flexible work schedule, including hybrid, or permanent remote work options for employees and additional paid time off. Also, ensure that guidance around leveraging FMLA and access to community-based resources is easily accessible and communicated. There's also the option of adding customized caregiving benefits to help caregivers access resources outside work.
Many caregiving employees do not want to leave the workforce but often feel no choice because of how overwhelming it can be to be a caregiver and a high performer at work. Indeed, employees who do this well are probably among your top performers. In both cases, you're doing a tremendously good thing for your employees and your company by supporting caregiving employees.
Empower employees to succeed
Expectations surrounding the way we work have shifted post-pandemic, and organizations are looking for new ways to adapt to evolving employee needs and workplace trends. Workplaces where caregivers feel empowered, seen, and heard are more likely to be where the best employees want to be. By creating an accepting, welcoming, and supportive workplace where employees feel safe and supported in their caregiving challenges, employers better respond to employee needs and create environments where employees can be productive and grow.
America's caregiving crisis isn't going away anytime soon. But employers looking to compete — and win — in this new reality have tremendous opportunities. Building the modern workplace is a team effort. Forward-looking employers will work with their employees to create a plan of action with resources that support caregivers and further their professional aspirations.
Evan Falchuk is chairman and CEO of Family First.
---
Read more: 
https://www.benefitspro.com/2022/05/13/the-caregiver-crisis-how-employers-can-support-workers-in-this-new-reality/