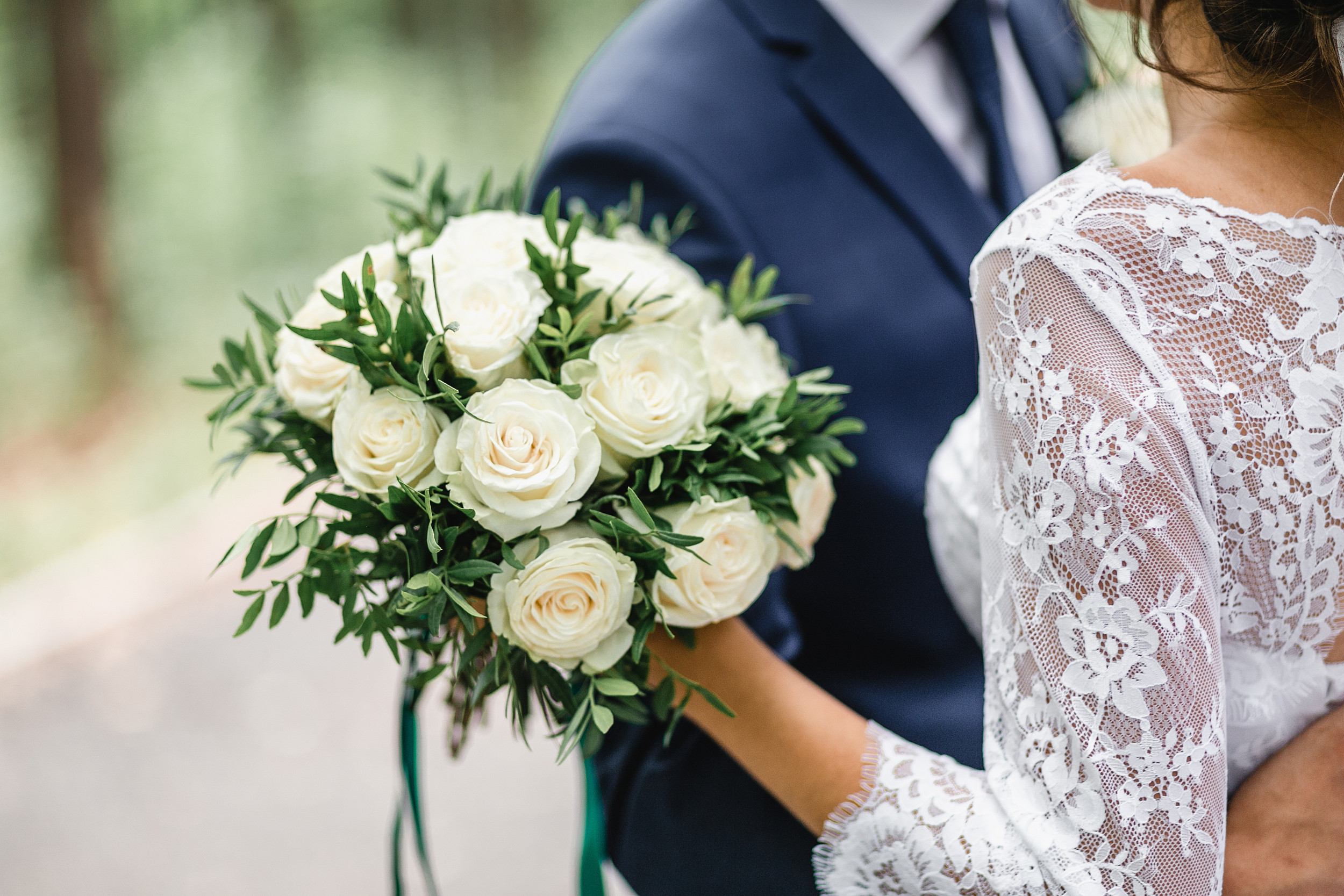 Bride Accidentally Sets Flowers on Fire During First Dance in Epic Wedding Fail
For many a wedding is a celebration of two people's love for each other in front of friends and family, and there is heavy pressure on the day to be perfect.
However, despite all the preparation and preening things can still go wrong, as one bride on TikTok recently found out.
In a video, shared to the app by Emily Jackson, we can see the bride, who is wearing a beautiful voluminous dress and net veil, dancing while holding a bouquet.
With all the guests gathered to watch, she then places the flowers on a table that is covered in lit candles.
As she turns to the groom, to begin dancing, the bouquet catches fire and is engulfed in flames.
Immediately a photographer, wearing a brown dress, runs over and grabs the flaming plants, throwing them on the floor.
A male guest then begins stamping on the blossoms to distinguish the flames, as a shocked crowd breaks into applause.
The footage, which was posted on May 31, was previously accidentally removed from the app, as Jackson explains in her caption: "Redemption since TikTok took it down for unsafe acts #HoldMyMilk #weddingfail #ohno #weddingbouquet #oops #foryou."
The funny video, which can be watched here, has gained lots of traction on the app, gaining more than 1.6 million views.
It has also attracted over 324,000 likes and many people have taken to the comments section to share their thoughts on the incident.
One person, Deslilpstickkk, wrote: "I would've left lol I'd be so embarrassed [laughing-face emoji]"
Another TikToker, Amy708281, added: "She's lucky she didn't set her dress on fire."
Kaarin joked: "And just like that the venue's candle policy has changed."
Rachel Richards revealed: "I would simply die [of embarrassment]"
Some social media users also shared their appreciation and awe for the female photographer's fast reactions.
Erks typed: "Shout out to the lady with the camera that pit the fire out! Men where?"
Hannah explained: "Wedding photographers have no fear and will do anything for the bride."
Rissa stated: "The photographer literally grabbed a big wad of fire and put it out and the man got the praise."
One person, Molly Stephens, identified herself as the woman that ran to the rescue, explaining: "I'm the photographer thanks for the love guys.
"Two things, she was told to put the flowers there she isn't dumb, and don't worry I wasn't mad at them clapping for the guy! I got plenty of praise haha."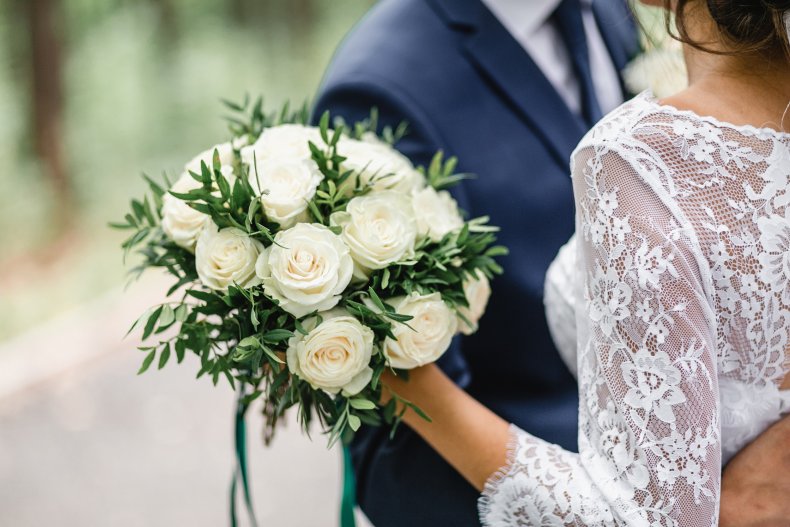 https://www.newsweek.com/bride-sets-fire-flowers-first-dance-epic-wedding-fail-viral-tiktok-1638960